U.S. Senator Bob Menendez (D-NJ) has been indicted on charges of acting as a 'foreign agent' according to the Associated Press, an escalation of previously reported charges. The Senator, who has served since 2006, entered a plea of not guilty amidst allegations of accepting bribes from three New Jersey businessmen.
The charges have led to a chorus of calls for his resignation, predominantly from his own party members.
Federal prosecutors based in Manhattan have leveled the accusations against both Menendez and his wife, Nadine Menendez. The couple is alleged to have accepted gold bars and significant monetary amounts in return for the senator's influence in various business deals, aiding the Egyptian government, and hindering law enforcement investigations related to the businessmen.
Details from the indictment paint a concerning picture. The couple allegedly accepted cash, gold, mortgage payments, a luxury vehicle, and other high-value items. A subsequent search of the senator's residence revealed a staggering $100,000 in gold and an additional $480,000 in concealed cash.
U.S. Magistrate Judge Ona Wang, who presided over the hearing, discussed the possibility of releasing Menendez on a $100,000 personal recognizance bond. The conditions attached would require the senator to surrender his personal passport, although he would be allowed to keep his official passport for any overseas official duties.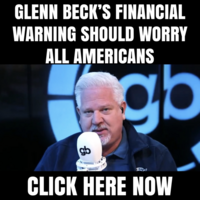 In the aftermath of these charges, Menendez stepped down from his role as the chairman of the Senate Foreign Relations Committee, adhering to party guidelines. Despite the mounting pressure, he has voiced his determination to remain in the Senate and challenge the allegations head-on.
The political implications of this indictment are profound. The Democratic Party, currently holding a slim majority in the Senate, is gearing up for the forthcoming elections. Menendez's indictment, given his influential position in foreign policy and previous legal encounters, could pose significant challenges for the party.
Menendez's indictment marks a historical moment as he becomes the first sitting senator to be indicted on two unrelated criminal charges. The charges have elicited strong reactions from fellow Democrats. Prominent figures, including New Jersey Governor Phil Murphy and junior senator Cory Booker, have publicly urged Menendez to resign.
However, Menendez remains defiant. In a recent statement, he said, "I'm not going anywhere." He further added, "Those who believe in justice believe in innocence until proven guilty. I intend to continue to fight for the people of New Jersey."
Highlighting his long-standing political career and hinting at racial bias, Menendez stated, "It is not lost on me how quickly some are rushing to judge a Latino and push him out of his seat."
It's worth noting that this isn't Menendez's first brush with the law. In 2017, he narrowly escaped a federal conviction when a jury deadlocked on bribery and corruption charges, leading to a mistrial. He was also under scrutiny for corruption by then-New Jersey Attorney General Chris Christie in 2006.
Over the years, several political figures and lobbyists have faced scrutiny or legal consequences related to FARA, but no sitting U.S. senator had ever been formally charged with acting as a "foreign agent" until now.