U.S. Senator Bob Menendez (D-NJ) has entered a plea of not guilty to charges of accepting bribes from three New Jersey businessmen. The allegations have brought on loud calls for his resignation, especially from fellow Democrats.
Federal prosecutors in Manhattan have accused Menendez and his wife, Nadine Menendez, of accepting gold bars and significant sums of money in exchange for the senator's influence in business deals, assisting Egypt's government, and obstructing law enforcement investigations concerning the businessmen.
The indictment revealed that Menendez and his wife allegedly received cash, gold, mortgage payments, a luxury vehicle, and other valuable items. A search at the senator's residence uncovered $100,000 in gold and $480,000 in concealed cash.
The hearing, presided over by U.S. Magistrate Judge Ona Wang, saw Menendez potentially being released on a $100,000 personal recognizance bond. The conditions stipulate the surrender of his personal passport, though he can retain his official passport for official overseas duties.
Following the charges, Menendez relinquished his position as the chairman of the Senate Foreign Relations Committee, in line with party regulations. However, he has expressed his intention to remain in the Senate and contest the allegations.
The indictment has had significant political repercussions. The Democratic Party, which holds a narrow majority in the Senate, faces potential challenges in the upcoming elections. Menendez's indictment could further complicate matters for the party, especially given his influential role in foreign policy and previous brushes with the law.
Notably, Menendez is the first sitting senator to face indictment on two unrelated criminal charges.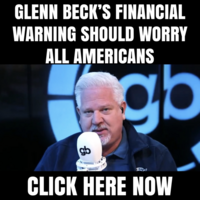 In response, a number of prominent Democrats have called for Menendez to step down, including New Jersey Governor Phil Murphy. A majority of Democratic senators as well, including New Jersey's junior senator, Cory Booker, urged Menendez to step down.
However, Menendez has refused to resign, ignoring the calls from his fellow Democrats. Menendez, who has served in the U.S. Senate since 2006, claims that he is being targeted because of his ethnicity and vowed to clear his name.
"I'm not going anywhere," the senator said in a statement Friday.
"Those who believe in justice believe in innocence until proven guilty," Menendez said. "I intend to continue to fight for the people of New Jersey with the same success I've had for the past five decades. This is the same record of success these very same leaders have lauded all along. It is not lost on me how quickly some are rushing to judge a Latino and push him out of his seat."
Menendez narrowly avoided a federal conviction in 2017 after a jury deadlocked on bribery and corruption charges, resulting in a mistrial. He was also investigated for corruption by then-New Jersey Attorney General Chris Christie in 2006.
The senator's political journey spans three decades, with tenures in both the House and Senate. He has successfully navigated multiple challenges in New Jersey and previously evaded criminal charges. In 2017, a jury could not reach a verdict on charges that included bribery, fraud, and conspiracy, leading to the dismissal of some counts.
With the current allegations, Menendez's political future remains uncertain, and the Democratic Party's prospects in the upcoming elections could be greatly affected.