As rumors swirl around Representative Matt Gaetz's potential run for Florida Governor, former President Donald Trump weighed in with his own perspective on the matter.
During a recent interview with The National Pulse, Trump was questioned about the speculations surrounding Gaetz's political ambitions. His words were nothing short of a hearty endorsement. "Well, he's a great guy. I mean, he's great. He's a wonderful person. He's strong," Trump commented.
Gaetz, a fervent Trump ally, has faced scrutiny in the past years, which the former President alluded to. "He went through hell for two years over something that I never believed for a second. And he held up very strong," Trump added. "A lot of guys can't hold up to that."
Comparing their shared experiences in the political limelight and the criticisms they've faced, Trump stated, "Now what he goes through I go through times ten." Yet, the former President remains optimistic, emphasizing the support he feels from the public: "It's okay because I see the love, I see the people, I see what we're doing."
WATCH:

The strong endorsement by Trump is expected to bolster Gaetz's position should he decide to formally announce his run for Governor. The two have consistently showcased their political alignment and mutual support since Trump's tenure as President.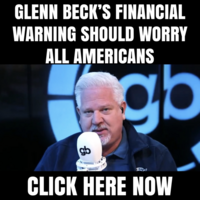 While Gaetz has not made any official announcements regarding a potential gubernatorial run, political analysts believe that an endorsement from Trump could be a significant advantage in a Republican primary in Florida. Recent events in Tallahassee, including a reception for the incoming Speaker of the Florida House, have only added fuel to that fire.
At the heart of the speculation was Gaetz's presence at a reception this September held by Florida Republican State Rep. Danny Perez. At the gathering, he appeared to be the center of attention, and on multiple occasions, hinted at his intentions to run for governor, as confirmed by four attendees to NBC News.
A longtime Florida Republican lobbyist present at the event this month remarked, "There was a lot of talk about it at the reception last night, and Gaetz was telling people to basically expect him to be in."
While Gaetz has not publicly dismissed the idea of a gubernatorial run, he clarified his current political stance to NBC News, stating, "Many did encourage me to consider running for governor one day. But we have an outstanding governor who will be in that position through 2026. My only political focus right now is Trump 2024."
Gaetz's relationship with the current Florida Governor, Ron DeSantis, has seen its ups and downs. Trump's influence in Florida politics cannot be understated, however, with his endorsement being a significant factor in DeSantis' victory in the 2018 Republican primary.
John Morgan, a notable Florida trial attorney and Democratic political donor, weighed in on Gaetz's chances, stating to NBC, "I think he will. He will be running in a large field. He could win with 30 percent. Trump's endorsement alone gets him that."
A Florida GOP operative echoed this sentiment, suggesting that Trump would undoubtedly back Gaetz. "He's 100 percent in. I think Gaetz is an instant front-runner and from what I hear he's already won the Trump primary."
Apart from his political aspirations, Gaetz remains a central figure in Washington. He has been vocal in his disagreements with other Republicans, including House Speaker Kevin McCarthy.