A member of the House GOP's establishment wing has come out on top in the first round of voting to nominate a new candidate for House Speaker.
Republicans on Tuesday selected House Majority Whip Tom Emmer (R-MN) as their nominee by plurality, though the Minnesota Republican failed to secure the majority vote from his colleagues needed for a nomination on the floor.
The secret vote was conducted in the days following three failed attempts to elect Rep. Jim Jordan (R-OH) who conservatives saw as the best chance to direct the House GOP away from the era of former Speaker Kevin McCarthy (R-CA) dominated by short-term omnibus spending bills and negotiations with Democrats to prevent a government shutdown. McCarthy was voted out of the top spot earlier this month in a rebellion led by Rep. Matt Gaetz (R-FL).
Ironically, Rep. Gaetz has now directed his effort to help Emmer, a key ally of McCarthy. The change of heart follows a similar decision by Gaetz to back House Majority Leader Steve Scalise (R-LA), another McCarthy deputy who failed to win the speakership before exiting the race, paving the way for Rep. Jordan to try his luck.
MATT GAETZ is quietly helping TOM EMMER, per multiple GOP sources.

— Jake Sherman (@JakeSherman) October 24, 2023
House GOP rules state that voting will continue through the day until the field of six candidates is narrowed down to one who receives the majority vote in the 221-member caucus, POLITICO reports. The first ballot saw Emmer receive 78 votes, followed by Rep. Mike Johnson (R-LA) at 43 and Rep. Byron Donalds (R-FL) at 29. The candidate with the fewest votes, Rep. Pete Sessions (R-TX), received eight.
Rep. Tom Emmer (R-Minn.): 78
Rep. Mike Johnson (R-La.): 34
Rep. Byron Donalds (R-Fla.): 29
Rep. Kevin Hern (R-Okla.): 27
Rep. Austin Scott (R-Ga.) 18
Rep. Jack Bergman (R-Mich.) 16
Rep. Pete Sessions (R-Texas): 8
Observers believe Republicans may be in for the long haul when it comes to finding a nominee who can secure the 217 votes necessary to win a full vote by the House. Any nominee can only afford to lose four votes in the face of unified Democratic opposition. In his third attempt last week, Rep. Jordan lost 25 caucus members.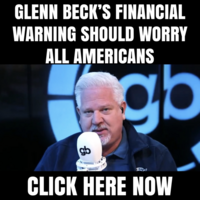 While some conservatives have scoffed at Rep. Emmer's voting record, Rep. Scott Perry (R-PA), leader of the ultra-conservative House Freedom Caucus, reserved judgment, telling reporters, "Nobody is perfect."
Time is of the essence, and patience is growing thin as the rudderless House remains unable to pass bills to continue government funding, aid Israel in its war with Hamas, and authorize funding to secure the nation's southern border.
"At some point in time, we're gonna have to fish or cut bait, as we say in Arkansas. We're gonna have to get this thing behind us," said Rep. Steve Womack (R-AR).
UPDATE: Emmer also won on ballots two and three, but no majority has been reached yet.