On Friday, Fox News host Tucker Carlson said it "could be time to buy gold and stockpile food" after U.S. banks spiraled in light of Silicon Valley Bank collapsing in a matter of days.
"We're starting to get a better, more precise sense of what it means when Joe Biden brags about the strongest and most equitable economic recovery in history," Carlson began. "What it means is it could be time to buy gold and stockpile food."
"Some of the biggest banks in this country, Wells Fargo, Bank of America, J.P. Morgan, Morgan Stanley collectively lost more than $50 billion in market value in one day. That's quite a hit. On the other hand, those banks still exist," Carlson continued. "You can't say that for Silicon Valley Bank. As of this morning, Silicon Valley Bank, or SVB, has gone under completely. That makes the second biggest bank failure in the history of this country."
WATCH:
"What we have there is a 1929-style bank run and that's not a good sign for anyone. The question is whether the people who run SVB saw it coming. The CEO, a man called Greg Becker, apparently sold more than $2 million in bank stock in the last two weeks. According to the site Unusual Whales, several other high-level employees of SVB including chief marketing officer Michelle Draper, COO Phil Cox, general counsel Michael Zucker, all sold significant amounts of stock in SVB this year," he added.
"Did those employees know their bank was in trouble? We don't know. Once again, where were the regulators? Carlson asked. "They were supposed to prevent this. Once again, we don't know. And the business press? Supposed to be telling ordinary people what's happening with business. Apparently, nobody noticed anything."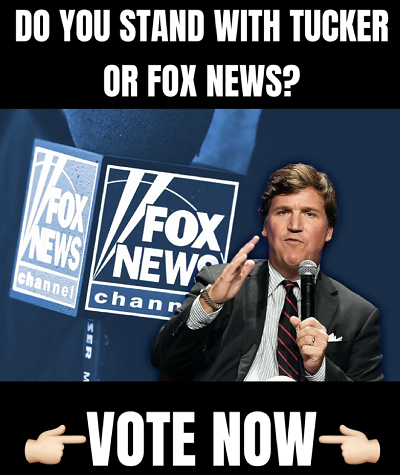 "This could be very, very, very serious. We hope it's not," Carlson added. "We hope it ends today in an isolated story."
He also interviewed economic expert Stephanie Pomboy, who warned of a 2008-style crisis.
"What we're facing right now is really serious. We are on the brink of a 2008-style financial crisis." she said.
"The Fed hadn't even raised rates nearly as high as they have today and as I was saying look you don't raise rates at record fashion on an economy toting record leverage at maximum speculation and expect no consequence. I mean this was clearly going to happen and now we are seeing the weak links in the chain break," she added.
WATCH:
Biden Effect: 'We're On The Brink Of A 2008 Style Financial Crisis' – Economist On Tucker Carlson pic.twitter.com/F1sEbwPc1F

— Red Voice Media (@redvoicenews) March 11, 2023
"You could get 0% sitting in t-bill or having your money in a bank or you could go out and you could speculate and that is what they have done and that is all coming back to bite them hard and we got some major consequences coming at us and I think it is going to devolve very rapidly because of all the leverage that's been built up here," Pomboy said.
Stay tuned for more on this developing story…