In the city of Anaheim, an influential consultant in Long Beach politics has been revealed as one of the key players in a federal political corruption investigation, a disclosure that set off a scramble among local officeholders to distance themselves from her, and, in one case, prompted her firing from a leading mayoral campaign.
Filled with Long Beach officials, school board trustees and two-thirds of the city's nine current council members, the client roster at Melahat Rafiei's Long Beach-based Progressive Solutions Consulting reads like a who's who of city politics. She was even once in a photograph with Democrat House Speaker Nancy Pelosi and has the photograph on her personal Facebook page.
Rafie posted the photo of Pelosi in a Facebook post that contained several pictures and the statement: "What an incredible CADEM Convention weekend. Thank you to our amazing California Democratic Party staff for running so many meetings and handing any issue that came up! Proud to serve alongside so many phenomenal Democrats."
Except now she's in some form of trouble.
She worked on the campaign of former Long Beach police officer Cindy Allen in the last City Council election, whom she would help steer to victory. On October 14, 2019, Rafiei was the one to announce Allen's candidacy. Two weeks later, according to newly released court documents, Rafiei was in FBI custody on suspicion of trying to bribe two Irvine City Council members, apparently unbeknownst to Allen, per report.
Until last week, when the court filings from federal agents gave a glimpse into an expansive corruption investigation that centered in Anaheim, that explosive revelation would remain secret. The investigation already prompted the mayor's resignation and charges against the former Chamber of Commerce CEO but has reached into political circles across Southern California.
Rafiei resigned both jobs, as she had held positions with both the state and national Democratic Party, saying recent media coverage of her 2019 arrest and subsequent work as a cooperating witness for the FBI was proving too distracting.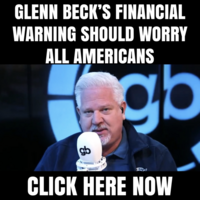 Local city leaders who had hired Rafiei for work on their campaigns said they just learned of her 2019 arrest only from recent media reports, as they were unaware of it until now.
In a statement on Twitter, Rafiei announced her resignation from the positions she held with the national and state Democratic Party, she said she "never attempted to improperly influence any elected official" and was, in fact, working "to root out corruption."
This story syndicated with permission from Frank at TrendingViews.com