In an attempt to paint Joe Biden as "cool" during the 2020 election cycle, Biden's campaign did a promo video of him driving his Corvette, but now this video is going to do some serious damage to Biden…
Biden's recent classified documents scandal has been a major story this week, and his first batch has even been found to link Hunter Biden, Ukraine and himself altogether.
However, the latest development in his second batch of classified documents, which he had in his home garage, shows not only that Joe Biden is in deep trouble, but he may have also implicated himself in an old campaign video.
On Thursday morning, Joe Biden went off script when talking to Fox News' Peter Doocy about the security of his garage by claiming that is where he keeps his "Corvette."
"Classified material next to your Corvette! What were you thinking?" Doocy said to the President in response. To which Biden immediately defended himself, saying, "My Corvette is in a locked garage, OK? So it's not like they're sitting out on the street."
Check that video out below:
Peter Doocy on new batch of classified documents found in Biden's garage: "Classified material next to your Corvette! What were you thinking?"

Biden responds: "My Corvette is in a locked garage, OK? So it's not like they're sitting out on the street" pic.twitter.com/8c8bgAEzip

— Ryan Saavedra (@RealSaavedra) January 12, 2023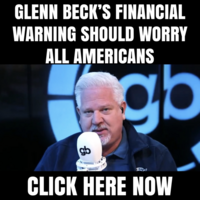 What Joe Biden didn't realize is he may have just implicated himself in a previous campaign promo video that he made in his 2020 Presidential run.
The video from 2020, which has since resurfaced, shows Joe Biden driving his Corvette around in what appears to be his residence. The video is incredibly cringe and is an absolutely blatant attempt to market Joe Biden as youthful and "cool."
At the very end of the video, Joe Biden appears to park his Corvette back into his garage, which may be the same car and garage that he spoke about just this morning.
Not only does this mean that the documents may have been in the garage during that time, but if they were, that means an entire campaign team AND film crew were depicting classified documents or just feet away from them.
Check out a shot of the footage in this tweet below:
BREAKING: Footage of the classified state secrets in Joe Biden's secure "locked" garage.

"This is like Ft. Knox, Jack. Most secure election — I mean Garage — ya have ever seen. Come on man!" pic.twitter.com/BPNUiPKV3u

— Benny Johnson (@bennyjohnson) January 12, 2023
Here's another shot that was captured on Twitter:
This. is. CRAZY.

Joe Biden filmed a campaign video at his home with his Corvette trying to look "hip"…

The classified document could LITERALLY be in this exact garage. pic.twitter.com/lj55KY5Cp7

— Graham Allen (@GrahamAllen_1) January 12, 2023
If it does come to light that Joe Biden had the classified documents in this space during that time, it could be detrimental to his administration.
It's worth noting that Biden could have gotten away with his whole "secure garage" story IF he had not mentioned the Corvette in the press conference earlier today. Perhaps, the worst Biden gaffe of all time, especially for team Biden…
Be sure to watch the whole video below to get the full sense of how "secure" these classified documents were:
To see the breaking news of this morning linking Hunter Biden to the first batch of documents, CLICK HERE.