Chris Christie took aim at Ivanka Trump and Jared Kushner during his campaign launch, accusing them of grifting. He commented, "The grift from this family is breathtaking. Jared Kushner and Ivanka Kushner walk out of the White House, and months later get $2 billion from the Saudis."
Christie further criticized Kushner's role in the Trump administration and his subsequent financial gains.
"You think it's because he's some kind of investing genius? Or do you think it's because he was sitting next to the president of the United States for four years doing favors for the Saudis? That's your money. That's your money he stole and gave it to his family. You know what that makes us? A banana republic."
Trump's net worth notably dipped by over $1 billion while in office.
WATCH:

Christie was referring to a $2 billion investment made by the Saudi-backed Public Investment Fund into Kushner's investment firm A Fin Management, LLC (Affinity) in 2021. As a response, Trump released a video on Wednesday of Christie, but with a twist. The background was transformed to show him in a buffet setting, confidently holding a plate of delicious food.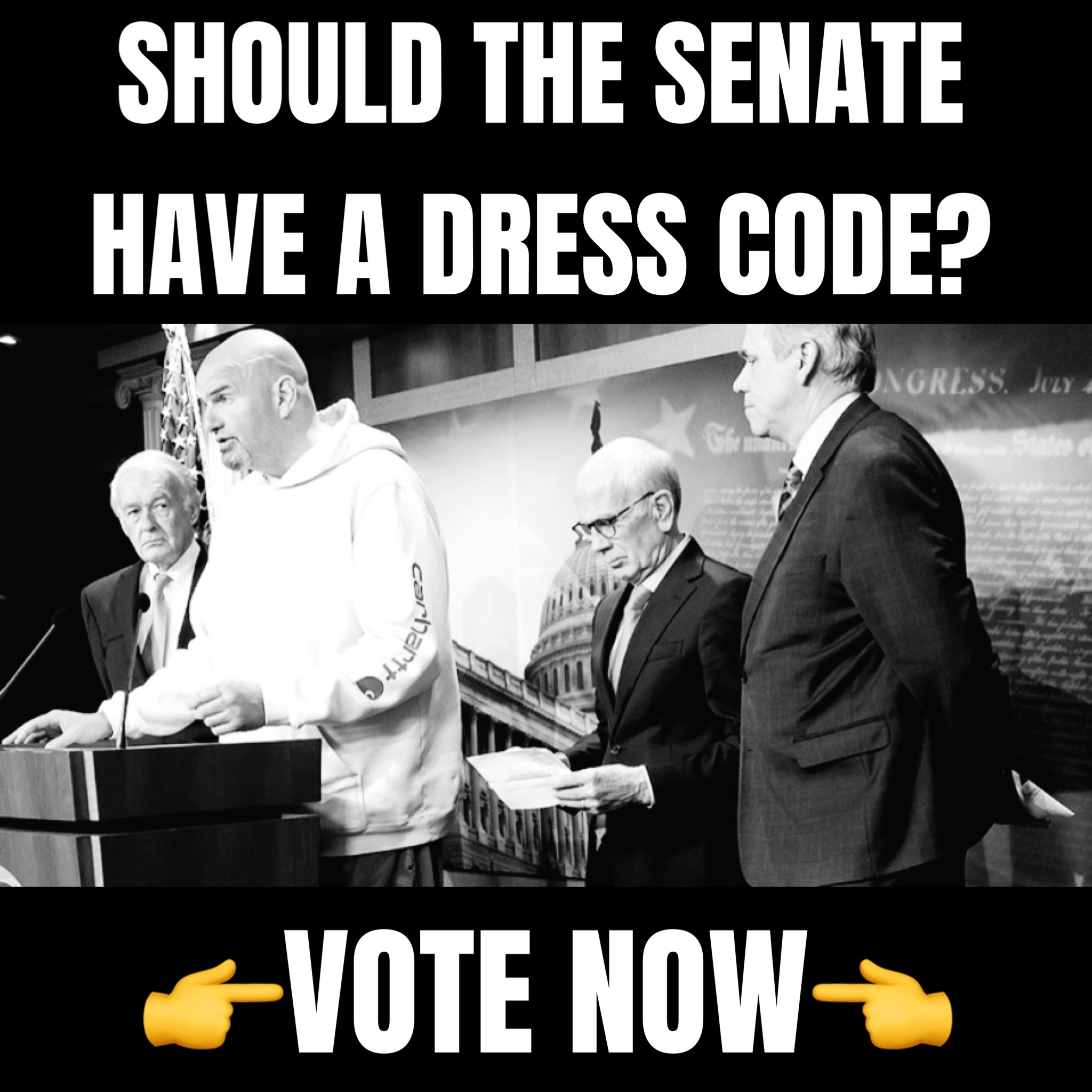 WATCH: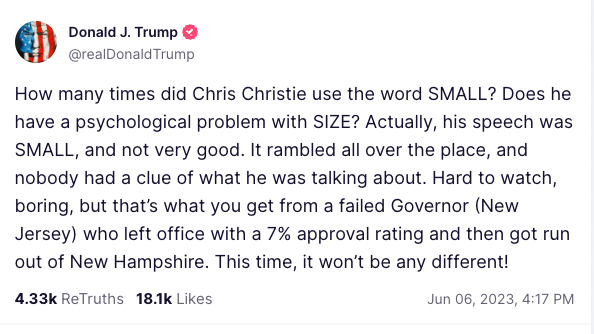 REACTIONS:
Chris Christie has no shot to be the GOP nominee because he's so anti-Trump and he has no chance to be elected even if he was the nominee because the #MAGADONIANS would sit on their hands. But watching him torch Trump and his old nemesis Jared Kushner is must see entertainment. pic.twitter.com/9IYdMAZKEF

— Russell Drew (@RussOnPolitics) June 7, 2023
Was this before or after he put Democrat Woodrow Wilson, one of the worst presidents in history, over George Washington??

— David Giglio (@DavidGiglioCA) June 7, 2023
As long as he doesn't make a lot of money IN office

— R. Roz (@reeseonable) June 7, 2023
— RonPaulblican (@ronpaulblican) June 7, 2023