Former New Jersey Governor Chris Christie announced his presidential campaign with an unprecedented attack on former President Donald Trump, his family, and his presidency. However, Trump, known for his resilience and unfaltering conviction, remained unfazed in the face of Christie's onslaught.
During his campaign rollout, Christie criticized Trump, describing him as a "lonely, self-consumed mirror hog," in an attempt to distance himself from the former president and appeal to more establishment-friendly Republicans​​.
Yet, in typical Trump fashion, the former president was undeterred by the attacks. Trump released an edited video of Christie at a town hall on Truth Social, but with a clever twist. The background was transformed to show him in a buffet setting, confidently holding a plate of delicious food.
WATCH:

"How many times did Chris Christie use the word SMALL? Does he have a psychological problem with SIZE? Actually, his speech was SMALL, and not very good," Trump wrote.
"It rambled all over the place, and nobody had a clue of what he was talking about. Hard to watch, boring, but that's what you get from a failed Governor (New Jersey) who left office with a 7% approval rating and then got run out of New Hampshire. This time, it won't be any different!"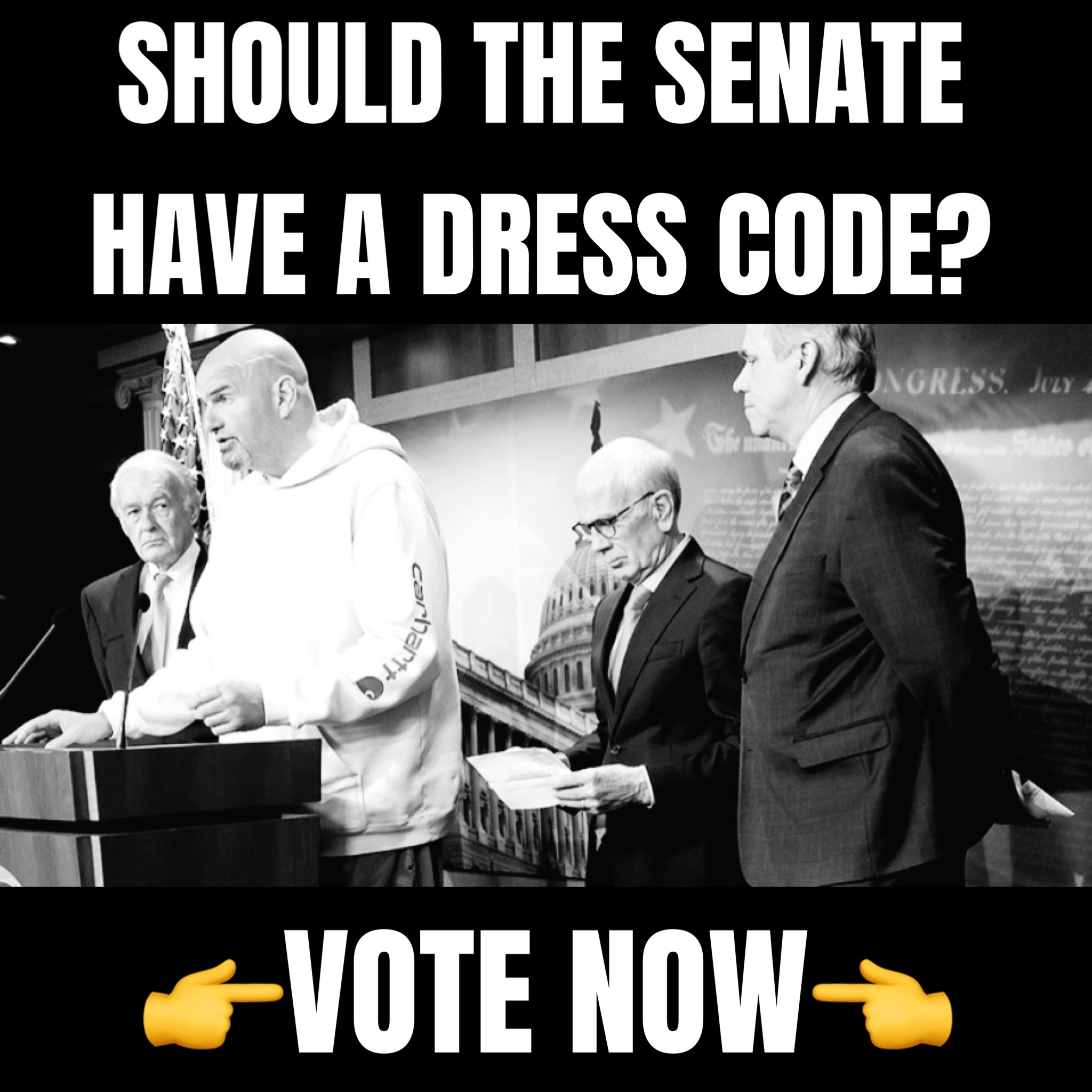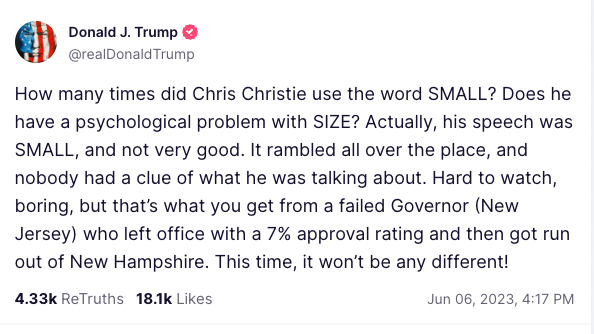 It's clear that Christie is trying to carve out his own space in a crowded field that includes heavy hitters like Trump, Florida Governor Ron DeSantis, former Vice President Mike Pence, and several others​​.
REACTIONS:
Beware of Windmills Chis. Be afraid be very afraid… pic.twitter.com/Trh09OxkpC

— Bill Shepherd… (@MyGSDogHavoK) June 7, 2023
Trump has a great sense of humor🤣 Here is Chris Christie in top form pic.twitter.com/NenRmrI5h7

— Top Secret (@ICU1010) June 7, 2023
😂😂😂😂😂💀

— LetsGoBrandon (@MagaMichelle910) June 7, 2023
Lol!

🤣🤣🤣 pic.twitter.com/kotdBQxB4N

— Bunter Hiden, Crack Connoisseur (@bidin_hunter) June 7, 2023