Lawrence Jones has made a strong name for himself over the last year, after debuting his show Lawrence Jones Cross Country on Fox News in January of last year and becoming the "youngest black solo host" of a cable news show in the process. While he has maintained success for one year, a tough task on cable television, Jones also is quick to celebrate his faith and family when talking about his career.
According to an interview with The Dallas Morning News, it was Sean Hannity that encouraged Jones to go for it and become a Fox News star. Jones, speaking about that interaction he had with Hannity and how Hannity encouraged him, said:
"I told him no, I didn't think it was a good idea because I'm a libertarian, and we're going to disagree a lot. And he said, 'Oh, that's OK. Just be you.'
"And I said, 'No, we're really going to disagree.' He goes, 'Just give it a shot.' And that turned from two months, into a year. And he said, 'Listen, LJ, if you just be you, you'll have your own show.'"
Jones also, describing his faith and what he sees as being his mission on the show, said:
"No one wants to say anything offensive, or maybe appear to be offensive. So I think I've sort of become the safe space of people from all different political persuasions that they just open up and talk to me about things. I will say people are on edge, people are a little frayed.
"Don't expect to see politicians have free rein to recite talking points. This will not be that kind of show. I will be challenging elected officials, regardless of their party, because that's what viewers and voters expect during these tough times for the country.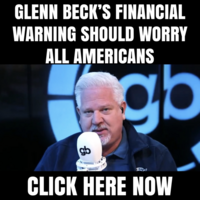 "I'm not only a Christian, but I'm a preacher's kid, too. Christ is my ultimate compass, even though I fall short sometimes."
In a similar, positive note to what he said about his Christian faith, Jones noted that it was his community growing up that helped raise him and made sacrifices to give him great opportunities, saying:
"I was known to be as somewhat of a community child growing up. I had a diverse upbringing. My parents had me very young and we didn't have a lot. So, the community really stepped in to bridge the gap, sent me to all the conferences and supported me with basketball."
Jones has already begun to see great success with his show, which is averaging close to 1 million viewers. That success comes alongside wider success for Fox News generally, which has absolutely dominated the competition over the past year thanks to not only new personalities like Jones and Dan Bongino, who has also been doing very well recently, but also some network stalwarts that have done better and ever, particularly Tucker Carlson and Greg Gutfeld, who audiences absolutely love and have tuned in to watch consistently.
Featured image credit: By Gage Skidmore, CC BY-SA 3.0, https://commons.wikimedia.org/w/index.php?curid=66993101