The CEO of Warner Bros. Discovery, David Zaslav, said CNN is renewing its focus on "journalism". Zaslav points out that he wants the scandal-scarred left-wing network to finally provide forthright information that will also appeal to conservatives.
The CEO, whose company includes CNN, Warner Bros., HBO, Animal Planet and TLC, has stated to reporters at Allen & Co.'s "summer camp for billionaires" in the city of Sun Valley, Idaho, that in the long run, CNN's new approach will pay off, even as ratings fall to all-time low levels.
Zaslav, who took over as CEO of Discovery and WarnerMedia after they merged to form Warner Bros. In April, Discovery hired Chris Licht to head CNN after Jeff Zucker was ousted earlier this year. His assignment for Licht, a former executive producer of CBS' "The Late Show with Stephen Colbert," was to dump the sensational, partisan, Trump-centric coverage made popular under Zucker.
"I think Chris is doing a great job pivoting CNN," Zaslav told Variety.
While under Licht, CNN recalled using the "breaking news" banner on its reports to move away from opinion-based programming. But a highly placed source told the Post that ratings took a hit in part due to the removal of those "sensational" and "delightful" details that became prevalent in cable news, as stated in a report.
After six months of low ratings, CNN had one of its worst months ever. According to TV ratings agency Nielsen, the CNN weekend ratings for the month were the lowest of the year in both the all-important 25-54 demographic and in total viewers. It has also coincided with an all-time low for the network on Saturday, June 18 which saw the network plunge to 57,000 total demo viewers. That Saturday was also the absolute worst since 1993, which preceded CNN's main competitors, Fox News and MSNBC.
"Reliable Sources" on CNN hosted by Brian Stelter scored its lowest-rated month since June 2001, drawing 79,000 demo viewers and 585,000 total viewers on average.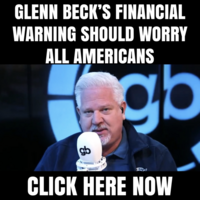 The show of Stelter, which is focused on big media stories and how the news is covered, also scored its second-lowest quarter since 2019, averaging 679,000 viewers and 111,000 demo viewers.
Despite low ratings for "Reliable Sources," the show still outperformed CNN primetime hosts like Anderson Cooper and Don Lemon for the quarter in total viewers, Nielsen reported. In the second quarter of the year, CNN primetime averaged 670,000 total viewers and 155,000 in the demo. Mediate has recently reported that Stelter and Acosta outperformed CNN's weekday primetime lineup – a rare achievement that shows just how poorly things are going at CNN.
But the decline in ratings at the left-leaning network began long before new management stepped in. Earlier this year, after former President Donald Trump left office, CNN's ratings dropped 90% both overall and in the advertiser-coveted demographic in the first week of January.
Shortly thereafter, the long-serving boss Zucker resigned after failing to disclose a romantic relationship with another senior company executive.
This story syndicated with licensed permission from Frank at TrendingViews.com. Follow Frank on Facebook and Twitter