Now that "BoJo the Bozo" (now-former PM Boris Johnson) has been forced out of office following his "horrific" leadership during the Covid Era and his continual drift toward leftist talking points despite being a nominal conservative, what are the chances of the UK Tory Party (its conservative party) looking like?
According to Nigel Farage, one of the seemingly few actually conservative Brits, a big Trump supporter, and one of the architects of Brexit, things are looking pretty bleak for conservatives right now.
Johnson said as much in a recent video, watch him here:
As you can hear in the video, Farage, discussing the different candidates and what the Tories need, said that there's really only one hope for the Tories, and it's a surprising and unlikely one: according to him, Kemi Badenoch, a conservative politician with family roots in Nigeria, is the party's only hope.
That's because she's one of the few willing to stand up to Critical Race Theory and Cultural Marxism, openly advocating for a shift away from those positions while also being one of the few politicians even on the British right willing to say that the British Empire wasn't evil.
Speaking on that, Farage said that the other candidates are so woke and unpatriotic that they won't attract actual conservatives, and so:
"[Leftist Labour leader Keir] Starmer may be useless, but I have a feeling right now whatever happens over the course of the next few weeks the Conservative Party prospects for the next election are completely and utterly doomed unless something radical appears. Unless by some miracle Badenoch wins I think for conservative voters these are very depressing days."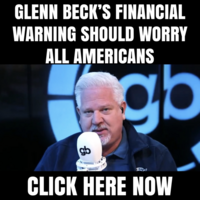 Breitbart, reporting on his depictions of the other candidates in the race and what their problems are, noted that:
"The Conservative Party are in more trouble than any of them realize," Farage said in a video published on Monday, before lambasting Penny Mordaunt for her pro-trans stance, Rishi Sunak for being a "great globalist" who will be unable to stand up for China, and Liz Truss for having been an ardent Remainer and Liberal Democrat politician in the past, as well as allegedly being the current candidate of choice for billionaires who want a weak leader that will represent their interests.
So, if the conservatives force Badenoch out, voters will be left with some pro-trans conservative that seems even less appealing than Romeny, a globalist that would feel at home in Paul Ryan's camp, or a "former" liberal with pro-EU sympathies and who is supposedly a toaddie for the oligarchs.
None are great options in any case and all would be entirely uninspiring for voters that want something more than just another Davos-type politician that runs as a conservative but acts like a liberal at best.
Further, Farage's blistering attack on the mostly uninspiring "Conservative" leaders is a lesson for American conservatives: voters want patriots that will stand up to the radical left's nonsense, particularly its pushing of anti-Western narratives and Critical Race Theory.
By: TheAmericanTribune.com, editor of TheAmericanTribune.com. Follow me on Facebook and Subscribe to My Email List