According to a bombshell new report, the Biden White House and the Department of Justice made a secret agreement to hide the classified document scandal for as long as possible.
Instead of being transparent with the American people like they vowed to do, the Biden administration knew about the classified documents but stayed quiet.
According to the Washington Post: "Early on, Biden's attorneys and Justice Department investigators both thought they had a shared understanding about keeping the matter quiet," the Post said, adding that the Biden administration's tried to hide the finding of the classified documents in Biden's Delaware home.
"CBS News was the first news organization to learn of the matter, contacting the White House on Jan. 6 to ask about the Penn Biden Center documents," the report added. "White House officials confirmed the scoop, but since the investigation was ongoing, they decided not to offer any additional details — including the critical information that a second batch of documents had been discovered at Biden's home."
Despite this news, Press Secretary Karine Jean-Pierre continues to falsely claim that Biden is being transparent.
"There was transparency in doing what you're supposed to do when these items were discovered," she said.
The classified document scandal continues to get worse for Joe Biden.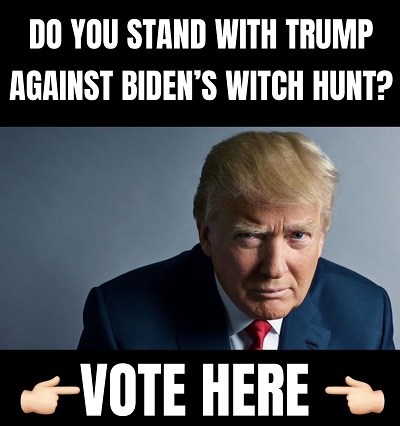 According to Fox News, an inside source revealed that the Secret Service does have logs of those who visited President Joe Biden's Wilmington, Delaware home where classified documents were recently discovered.
The statement from Fox News' source directly contradicts statements made by the Biden White House who claimed that no such logs exist.
Visitor logs are extremely important considering sensitive classified documents were found in Biden's home and there could be national security threats if Biden's visitors had access to these documents.
Fox News reports:
The U.S. Secret Service is prepared to offer names of individuals who visited President Biden's Wilmington, Delaware, home if requested by Congress, Fox News has learned.

The White House continues to insist that there exists no formal visitor log for the personal residence where two troves of classified documents were found.

While the White House has not kept a formal list, the Secret Service does collect information on guests with regular access to the home.

Retention of the names of those vetted by the Secret Service depends on a variety of factors, including proximity to the president and the nature of the background check.
"The Secret Service does not maintain visitor logs at the private residences of protectees," said U.S. Secret Service chief of communications Anthony Guglielmi. "While the Secret Service does generate law enforcement and criminal justice information records for various individuals who may come into contact with Secret Service protected sites, we are not able to comment further as this speaks to the means and methods of our protective operations."
The source told Fox News that the Secret Service is prepared to cooperate with Congress.