Democratic lawmakers went to Twitter a little over 3 hours after police were notified of a mass shooting in Buffalo, New York, on Saturday to demand gun control legislation.
"Two mass shootings in 24 hours, in Milwaukee and Buffalo — the latter killing ten people. I'm heartbroken. And I'm angry. Angry that the GOP continues to block even the most basic gun safety measures. We can stop this. We can save lives. Republicans just refuse to. Cowards." said California Democratic Representative Adam Schiff in a tweet.
The suspected shooter, Payton S. Gendron, 18, of Conklin, New York, allegedly drove several hours to Buffalo, where investigators claimed the gunman left his vehicle with a pistol and attacked four people in the parking lot, 3 of whom were fatally injured, according to the New York Times. Gendron fatally shot a former Buffalo police officer who was serving as a security guard inside the store, according to the source, and then resumed shooting at customers and staff inside, per report.
At 3:26 p.m., the Buffalo Police Department confirmed on Twitter that they had arrived at the incident at Tops Friendly Market, 1275 Jefferson Ave., and had captured the suspected gunman. Just over 2 hours later, Schiff's message was published.
Following Schiff's statement, several Democratic lawmakers flocked to Twitter to advocate for gun control legislation.
"I'm horrified and heartbroken to hear this news from Buffalo today. Gun violence has devastated yet another one of our communities. When will enough be enough? Mass shootings are an epidemic in this country we must end now," Washington Democratic Representative Pramila Jayapal wrote on Twitter.
"It is so far beyond time for Congress to act and save lives." said a member of "the Squad" Representative Ayanna Pressley of Massachusetts, a member of "the Squad," wrote on Twitter. Other Democratic officials who responded to the massacre on Twitter include Barbara Lee, a California congressman, and Pete Buttigieg, the Secretary of Transportation, who stated that "thoughts and prayers will not be enough."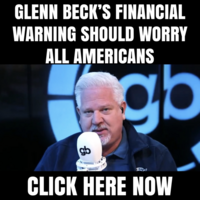 In a tweet, Illinois Republican Representative Adam Kinzinger urged stricter age limitations on purchasing weapons as part of his demand for gun control legislation.
"You have to be 21 to buy a pistol in this country. Can we all at least agree we should raise the age to 21 for ARs as well? Shouldn't everyone have a background check? I think so. These are 90 percent issues, do it now and keep debating the rest."
The Associated Press said that the suspected gunman, who was equipped with a rifle and dressed in military-style gear, opened fire at a Tops Friendly Market in Buffalo, New York, killing ten people and injuring many more. According to the story, authorities are now labeling the attack "racially motivated violent extremism."