Media talking heads working for MSNBC, along with left-wing Democrat politicians, have been making the claim that Florida Republican Gov. Ron DeSantis and Texas GOP Gov. Greg Abbott are guilty of "human trafficking" due to their decisions to send illegal migrants to other cities in the United States, with some of these individuals actually calling on the Department of Justice to prosecute DeSantis and Abbott.
A report from Fox News said Elie Mystal, a reporter for The Nation, stated during an appearance on a Sunday evening panel for the MSNBC program, "Mehdi Hasan Show," said that both governors are in violation of federal statutes concerning kidnapping. He then went on to urge Attorney General Merrick Garland to launch an investigation into the matter.
"We need Merrick Garland once again to understand that and bring the full weight and power of the federal government down on these people," he blabbed.
Florida gubernatorial candidate Charlie Crist, a bleeding heart Democrat, also called for the DOJ to investigate.
"This is a humane — an inhumane, rather — injustice that's being done to human beings," Crist said during an appearance CNN. "Is this the way to treat our fellow men and women? Of course not."
"And, you know, laws may have been broken in the process of this," Crist went on to add, stating the governors' actions were "probably illegal," and that he will take action and file a Freedom of Information Act (FOIA) request to look into things even more.
Here's more from Fox: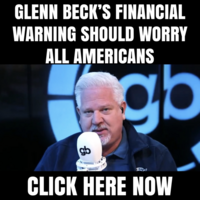 Crist also hopped on a call with the legal organization Lawyers for Civil Rights, which alleged DeSantis and several others "induced" migrants to board the plane believing that they were being flown to Boston to find employment. The group urged the federal government and the state of Massachusetts to open criminal probes into DeSantis. 

In a letter to Garland, Newsom asked whether actions by Abbott and DeSantis to send illegal immigrants from their respective states to destinations such as New York City, Washington, D.C., Chicago, and Martha's Vineyard were illegal.

"Several of the individuals who were transported to Martha's Vineyard have alleged that a recruiter induced them to accept the offer of travel based on false representations that they would be transported to Boston and would receive expedited access to work authorization," Newsom wrote. "I urge US DOJ to investigate whether the alleged fraudulent inducement would support charges of kidnapping under relevant state laws."
A number of other brain dead mainstream media pundits on MSNBC also joined in with making the claim that these governors are engaging in "human trafficking," as they apparently have no earthly idea what this term actually means or what constitutes it as a crime. But what do you expect from people who can't even tell you, with a straight face, how many genders exist, despite science having proven there are only two, centuries ago.
Joe Scarborough, host of the network's "Morning Joe" program, referred to DeSantis sending migrants to Martha's Vineyard as "political human trafficking," while having a conversation with twice-failed Democratic presidential candidate Hillary Clinton.
And, to no surprise, Clinton agreed with him, stating that "some politicians," were transforming the issue of immigration into one of "literally human trafficking."
Another member of the MSNBC team to join the fray was none other than Joy Reid, who asked David Ovalle, a reporter with the Miami Herald, about the situation with Martha's Vineyard and the other bus loads of migrants sent to our nation's capital, Chicago, and New York City.
"Is there any conversation that's being had through your reporting about whether or not this is a crime?" Reid went on to ask during the show. "Because this has been called trafficking. There is a lot of chatter now that what these governors, including Ron DeSantis, have done is to have trafficked these families."
"Ovalle replied it was 'really hard to tell' if laws were broken, but noted that DeSantis and those helping him are 'pretty smart' and likely ran through many scenarios and legal discussions before sending migrants out of the state," the Fox News report said.
So we're just supposed to allow these individuals to waltz over the border and do nothing about it? That seems to be the inference one makes from these responses to the actions being taken by the leaders of border states to deal with the insane number of illegal migrants who have come into the country.
All they are doing is calling the left out on their policies, holding them accountable for what they believe. In doing so, they've revealed that Democrats are all talk and no walk, which is bad news for them going into midterms in November.