An unhinged Democratic voter launched an expletive-laden tirade against a Virginia Republican activist who was guilty only of handing out GOP sample ballots at the polls on Tuesday.
Video of the exchange was taken by Matthew Hurtt, chairman of the Arlington GOP, who feared for his safety after the unnamed man aggressively approached him, pointed to his face repeatedly, and spoke about firearms. The man then said he would "remember" Hurtt.
JUST IN: The man who went viral for having a meltdown after a Republican poll greeter said hi to him, has been exposed as Brendan Anthony Martin according to @MarcoPolo501c3.

Here is where things get interesting.

In 2018 while former President Trump was hosting a "Celebration… pic.twitter.com/5Er2SAXwj7

— Collin Rugg (@CollinRugg) November 8, 2023
"When you f***ing people tried to overthrow the election, you might as well have been walking up to my head on the way to the polling station and putting a gun to my head and trying to tell me how to vote," said the man who appeared visibly angry after seeing Hurtt manning a table outside of the polling place.
"You try to steal my vote next year, I'm gonna f***ing remember you personally," he said, threatening Hurtt, who calmly replied, "Thank you" and tried his best to ignore the deranged man.
As Hurtt turned to another voter and attempted to hand out a Republican sample ballot, the distraught Democrat attempted to indoctrinate the other voter into his warped worldview.
"You know, try not to be buddy-buddy with these people because they put on the face of a good neighbor but they support lynch mobs and the f***ing KKK," he said. "Or they're Bible-beating bigots or freaks. And they're not good neighbors!"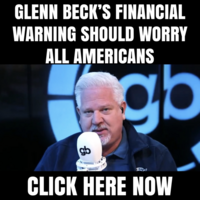 WATCH:
The story behind this exchange, from Matthew Hurtt, chairman of the Arlington GOP and maker of this video: 'I was at my fourth polling location for the morning handing out Republican sample ballots. I had already talked to the Democratic poll greeters and a few voters when this… https://t.co/AU0lI90105

— Byron York (@ByronYork) November 7, 2023
Virginia, once a solidly blue state, has become a purple battleground following the election of Republican Governor Glenn Youngkin in 2021. All 100 members of the State House and 40 members of the State Senate are up for reelection with the balance of power teetering on a handful of competitive races.
As an energized Virginia GOP continues to make inroads, the chances of former President Donald Trump notching a surprise victory there are not so distant. The Republican frontrunner lost the state to Hillary Clinton by about 5 percent in 2016 and 10 percent in 2020 against President Joe Biden. However, Biden is so underwater with independent voters and even Democrats that he is now tied with Trump in polls conducted this past September.