President Biden returns from Kiawah Island, South Carolina, to his beach house in Delaware, where he is installing a taxpayer-funded fence worth nearly $500,000. For the White House, Biden was there briefly on Wednesday for the signing of the $739 billion inflation Reduction Act into law.
Over the course of his administration, Biden became known for his habit of flying to his home in Delaware on weekends. According to data released by the Federal Aviation Administration (FAA), Biden is scheduled to arrive at his $2.7 million summer home located within the North Shores community of Rehoboth Beach, Delaware, after spending much of his summer vacation in South Carolina.
According to USAspending.gov, a website that monitors federal spending, a Delaware-based construction company called Turnstone Holdings LLC received $456,548 in September 2021 from the Department of Homeland Security for the purchase and installation of a security fence at Biden's home in Rehoboth Beach. The agreement was originally set to end on Dec. 31 of last year. However, a delay of more than a year and a half is expected as the "possible end date" is now indicated as June 6, 2023.
USAspending.gov indicates that over the last few months there were two extra payments in addition to the original $456,548 that eventually resulted in the current total. A payment of $6,844 was done on November 30 for an "additional agreement for work in the frame", namely the installation of three "6X6 gravel plates and crane services". The most recent payment was made on June 8, for a total of $26,933 for "additional work". With the added awards, the new total cost is $490,324.
US Secret Service is listed as the subagency for the contract, while DHS is listed as the primary awarding and funding agency. Per Fox News reports, the Secret Service declined to comment when contacted. "Due to the need to maintain operational security, the U.S. Secret Service does not comment on the means, methods or resources used to conduct our protective operations," the Secret Service stated to Fox News when asked about the construction, said Fox News.
The Gazette noted that the current occasion would mark the fifth visit of Biden to the house this summer. Following his COVID-19 shutdown, Biden made a visit to the house before briefly returning to Washington, DC, to sign the CHIPS and Science Act, before heading to South Carolina to spend six days with his family, including Hunter, the youngest of his three children.
This increased funding for the fence comes in the midst of the unprecedented migration crisis along the U.S.-Mexico border. Southern Border States are still complaining about the handling of the situation by the Biden administration. Last week, Arizona Governor Doug Ducey announced his office would build its own makeshift border wall after growing tired of waiting for the administration to act.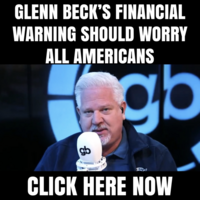 "Arizona has had enough," the Republican governor, Doug Ducey, said in a tweet. 'We can't wait any longer. The Biden administration's lack of urgency on border security is a dereliction of duty.'
This story syndicated with licensed permission from Frank who writes about daily news and politics. Follow Frank on Facebook and Twitter