Sometimes the best comedy is the unintentional kind. Everyone loves to laugh, but sometimes movies and television, and comedians seem to try too hard. So, when failed CNN anchor Don Lemon finally slinked out of the primetime consciousness last week, something he said, while I'm sure he thought he was being sincere and dramatic, turned out to be comedy gold!
As Don Lemon gave his emotional goodbye to his audience of 100 viewers, he painfully admitted something we all already knew.
RELATED:  Finally Over! Don Lemon Fights Back Lemonade Tears As Final Primetime Show Ends
CNN's Don Lemon wrapped up an emotional finale of his prime-time program Friday night by telling viewers that "I was not always perfect" — as well as sniffling and fighting back tears — and he got roundly mocked for it.
I know, I am shocked as well! I always assumed Lemon was the brightest light of journalistic integrity. Just kidding! Lemon was and is a race-baiting hack that would say or do anything in a desperate attempt to stay relevant. Guess that didn't go well!
Remember when Don Lemon tried to bait the National Hurricane Center acting director Jamie Rohme into agreeing that Ian's severity was the result of climate change? How about the time he said the GOP was very dangerous to society? Or how about the time he suggested the British Monarchy pay reparations to British slaves, right after the Queen's death? Timing, Don! Come on, man!
Don Lemon CRIES racism as he signs off FINAL show after getting bumped off primetime pic.twitter.com/kf6vArDevO

— Benny Johnson (@bennyjohnson) October 10, 2022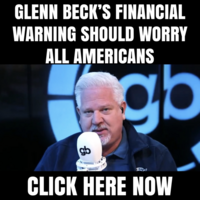 Of course, those are just a few of the obvious examples of Don Lemon's "imperfections". He has a whole career and catalog based on his imperfections, perhaps that is why he is now sharing a show with someone named Poppy Harlow.
As Lemon gave his hilariously cringe farewell speech, he thanked the audience for having his back when the "former president sent armies of bigots to threaten me". I must have missed when President Trump sent out the memo in his newsletter that we were all going to get Don Lemon. Or maybe he is just being dramatic. Based on the tone and display, it was all drama.
Things got a little theatrical as Lemon waved at the camera and said, "I'm gonna leave, and I'm gonna go upstairs." He did just that, standing up as the camera followed him trudging up the flight of stairs at the back of his set as he blurted out a squeaky "Bye!" and sniffled and sighed and muttered on his way out.
It's ok Don, I'm sure all 18 viewers left were waving back. The important thing is Lemon is gone, and we all had a good laugh in the interim, as we really NEED all the laughs we can get in 2022.
Needless to say, social media did what it does and roasted Don. Can you roast a lemon? Sure you can!
"It's funny that he actually thought he was perfect sometimes," one commenter noted.
"Actually you were perfect, Don — perfectly never objective on every subject….but then again no one watched you, especially me," another commenter said.
"Just like he said, nobody's perfect nor always perfect," another commenter noted. "He should have said, 'I make bad judgments.' Using the word perfect [for yourself] is stroking your own ego"
Commenters also had a field day with his acting skills after the melodramatic walk up the stairs.
"I fought back tears, too," another commenter said. "Tears of joy."
"Being demoted is sad, but this seems like party time!" another commenter exclaimed.
At least Don Lemon admitted and realized what his few viewers already knew. He wasn't perfect, or even close. In fact, he was the worst of what the mainstream media represents and was very dangerous to society. Too much drama? Perhaps, but maybe this humbling will help Lemon tone down the drama and actually be a journalist for a change.