In a set of scathing posts on Truth Social, former President Donald Trump criticized the recently leaked audio allegedly sent by the Department of Justice (DOJ) to CNN, dubbing it an "Election Interference Scam."
Trump alleged that the Special Prosecutor, Jack Smith, in conjunction with the DOJ and FBI, had illicitly leaked and misrepresented a tape and transcript of him, which Trump asserts is an exoneration, not the indictment the authorities are suggesting.
"This continuing Witch Hunt is another Election Interference Scam. They are cheaters and thugs!" Trump wrote in his post on Monday.
At an event in New Hampshire today, he echoed his Truth posts:

Trump also vehemently disputed the legal basis of the investigations against him. He reminded his critics that as a former President, he is protected by the Presidential Records Act, citing the precedence of the Clinton Socks case. He denounced the Special Prosecutor's purported reliance on the Espionage Act of 1917, which he claims has never been used in a similar context before.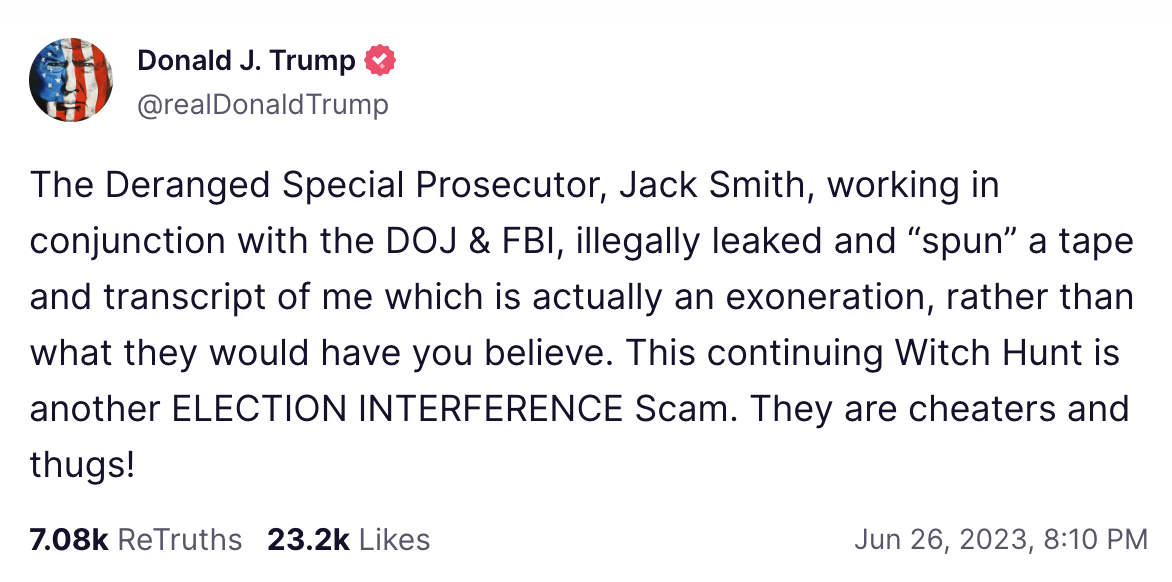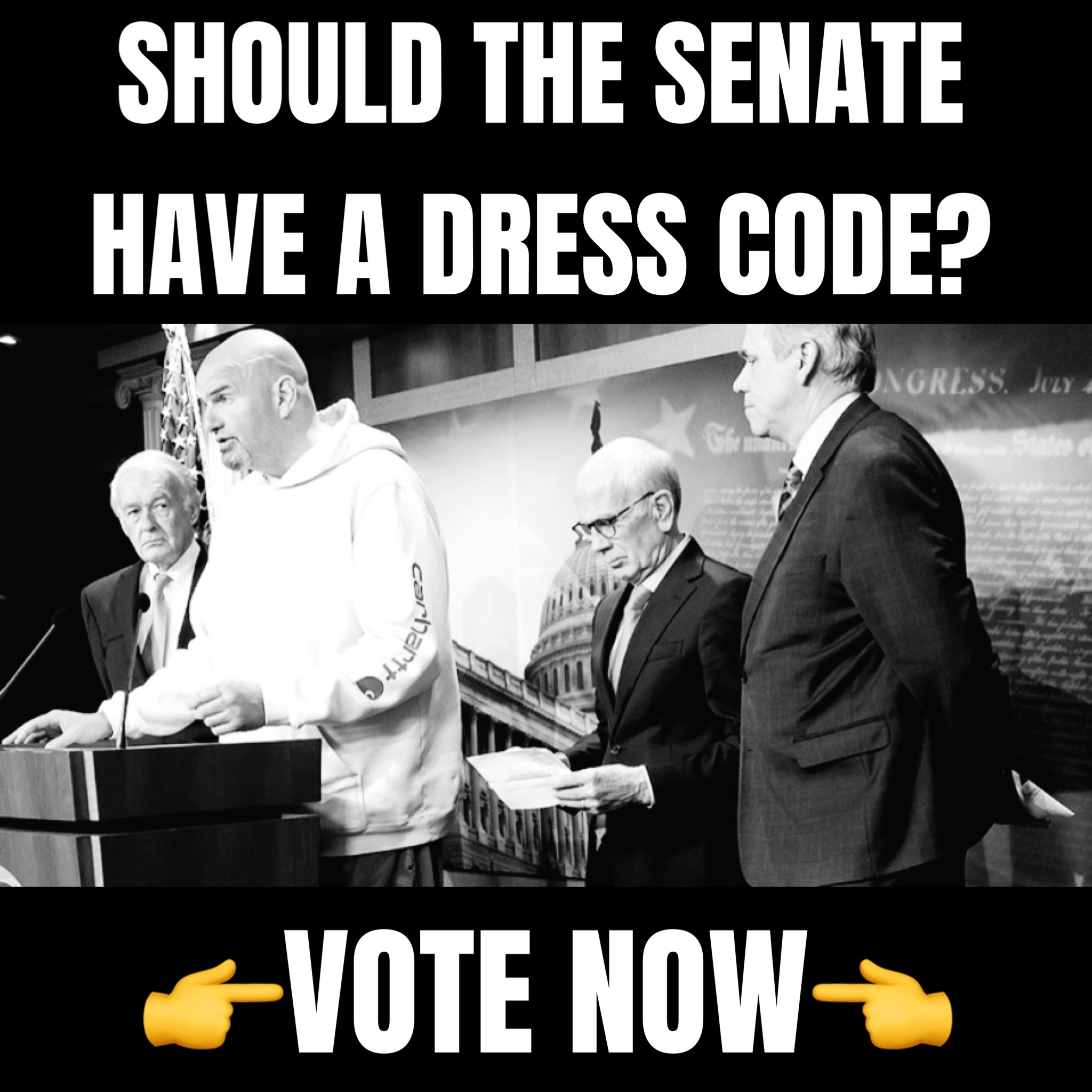 "Could somebody please explain to the deranged, Trump-hating Jack Smith, his family, and his friends?" Trump posted. "As President of the United States, I come under the Presidential Records Act, as affirmed by the Clinton Socks case. This is not some psycho's fantasy of the never-used-before Espionage Act of 1917."
In the same post, Trump shifted focus to Joe Biden, whom he accuses of committing crimes against the American public, including extorting millions of dollars from foreign countries. "Smith should be looking at Crooked Joe Biden," Trump exclaimed. "He is responsible for all of the crimes that he has perpetrated on the American public, including the millions and millions of dollars he extorted from foreign countries!"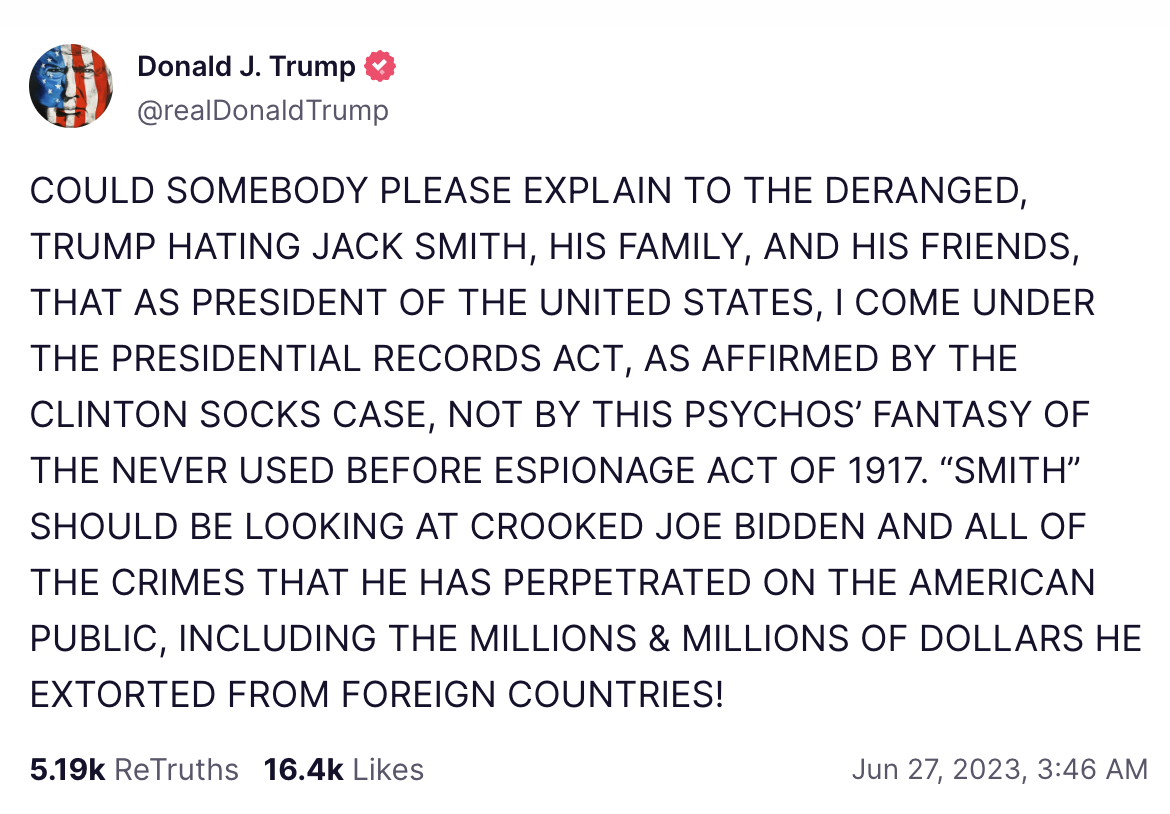 An audio recording, allegedly featuring former President Trump "waving around" a classified document, was leaked to CNN on Monday. The document referenced as a "smoking gun" by left-leaning legal analysts and leaders, detailed a Pentagon plan for an attack on Iran. This piece of evidence was part of the indictment against the former president.
In the leaked audio, Trump was heard ruffling through papers and making derogatory comments about General Mark Milley. He also mentioned having a "big pile of papers" and the power to declassify documents as president. However, it remained unclear from the audio-only clip whether any documents were actually being "waved around."
Last week, Trump denied these allegations in a Fox News interview. He stated that he did not have a specific document but was referencing various news stories and articles. He also insisted that there was nothing to declassify.
LISTEN:
"There was no document," Trump said.  "That was a massive amount of papers and everything else talking about Iran and other things. And it may have been held up or may not, but that was not a document. I didn't have a document per se. There was nothing to declassify. These were newspaper stories, magazine stories, and articles."