In response to the recent release of an audio recording involving former President Donald Trump, political commentator Mark Levin suggested a next step for Trump's legal team that he believes could dismiss the entire case. Levin, a best-selling author, scholar, and one of America's most popular talk radio hosts, is known for his astute analyses of daily news and important events.
The audio in question was exclusively obtained by CNN and provides new evidence in the ongoing investigation of Trump's alleged mishandling of classified information​. The recording is from a July 2021 meeting in Bedminster, New Jersey, where Trump can be heard discussing the holding of classified Pentagon documents regarding a potential attack on Iran. These documents were not officially declassified, and Trump's admission on tape could undermine his previous claims that he did not possess any such documents.
LISTEN:

Reacting to this latest development, Levin accused the government of leaking confidential information and called on Trump's attorneys to act promptly. "There must have been several scores of leaks against Trump involving testimony, documents, audio, etc., and they're all obviously coming from the government," Levin wrote on Tuesday.
He then suggested a significant course of action: "Trump's lawyers need to file an immediate motion, with the long list of leaks as an exhibit, asking that the entire case be dismissed because of prosecutorial misconduct and the government's effort to influence the jury pool."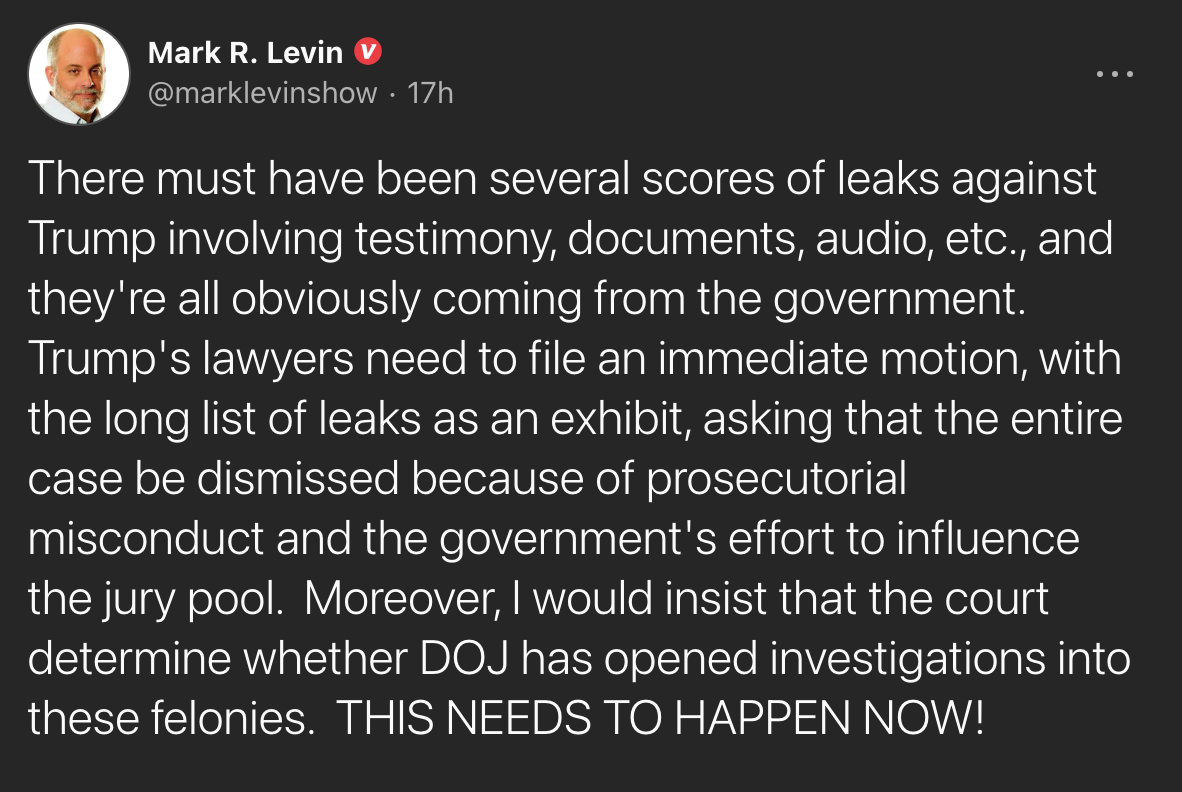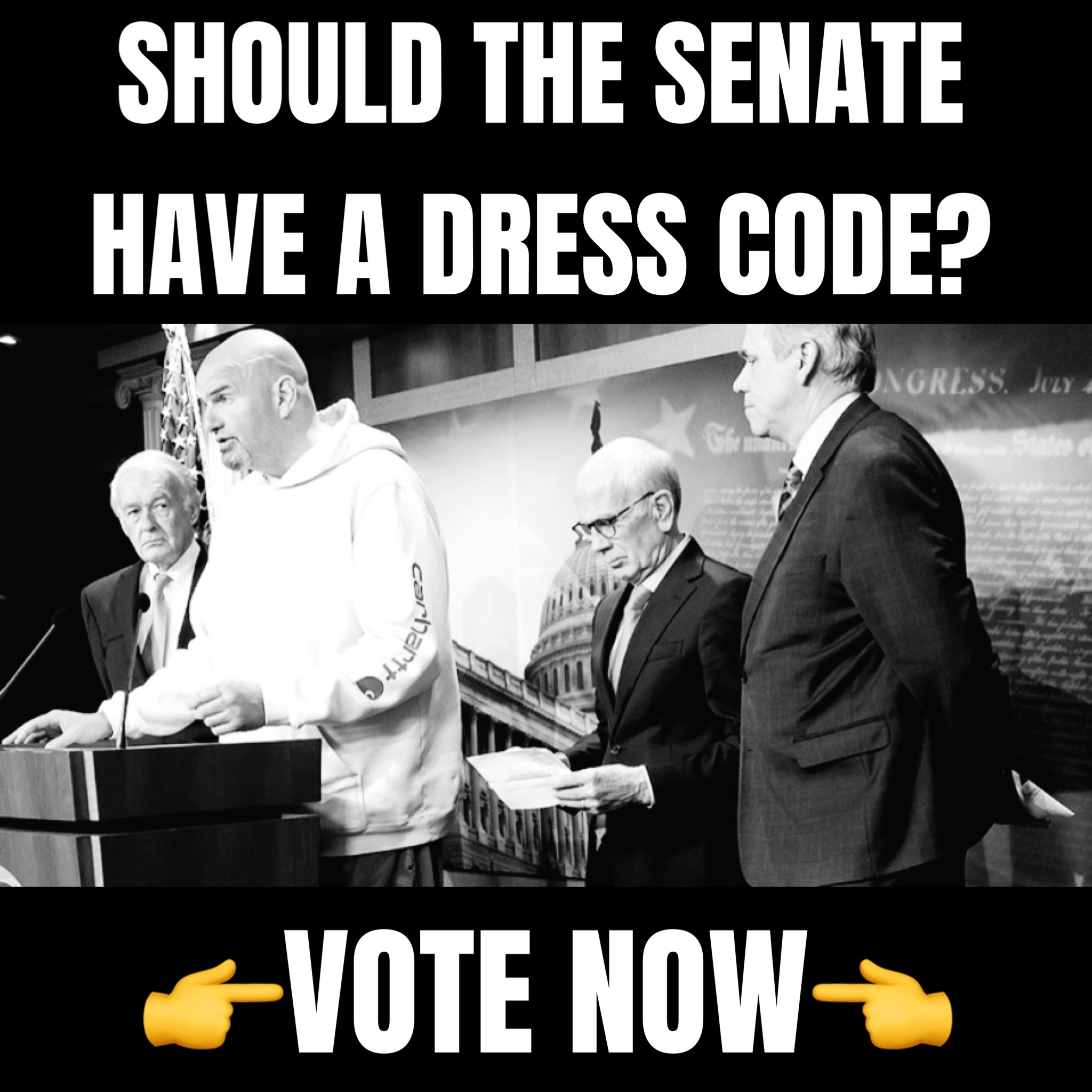 Further, Levin urged the court to examine whether the Department of Justice has initiated investigations into these alleged felonies. He stressed the immediacy of this action, stating, "THIS NEEDS TO HAPPEN NOW!" In addition to these recommendations, Levin also took a hard line against Special Counsel Jack Smith, who is leading the investigation against Trump. "Jack Smith must go to prison for this," Levin declared.
Jack Smith must go to prison for this https://t.co/B9K52FqPus

— Mark R. Levin (@marklevinshow) June 27, 2023
The audio recording, which provides a critical piece of evidence for the special counsel's indictment, was initially aired on CNN's "Anderson Cooper 360." It includes new details from the conversation where Trump seems to confirm his possession of classified Pentagon documents about an attack plan on Iran.
The case against Trump includes 37 counts related to the alleged mishandling of classified documents kept at his Mar-a-Lago resort in Palm Beach, Florida. Trump has pleaded not guilty to all charges. The recent release of the audio recording adds another layer of complexity to the ongoing legal battle. As Levin's comments indicate, the issue of governmental leaks and prosecutorial misconduct could become a significant factor in how the case unfolds moving forward.
Levin has been extremely critical of the indictment in recent weeks. In early June, he issued several scathing criticisms regarding the ongoing legal proceedings against Trump during several media appearances. He has described the indictment as a distressing stain on American history perpetuated by "unfair" actions of the Democratic Party. He also expressed his concerns about the misuse of the Department of Justice and the FBI by the current administration to fulfill political goals, with Attorney General Merrick Garland labeled as a "mob lawyer."
Levin has suggested that the Presidential Records Act, under which Trump is reportedly being charged, was being misused in the Trump case, emphasizing that it's not a criminal statute. The commentator has also called the witch hunt a "document case," where the former President could face substantial prison time over document retention issues.
Levin says he's concurred with numerous critics of the case who believe that the charges against Trump are essentially process crimes, exaggerated due to the politically charged nature of the investigation. He has also lambasted the prosecutor's handling of the case, accusing him of overextending statutes and thus undermining the nation.
Many do believe the decision to indict Trump, made by Attorney General Merrick Garland, was with the intention of interfering in the 2024 election.