Multiple online stores are now selling merchandise inspired by Jack Smith, the DOJ Special Counsel who indicted former President Donald Trump. The sudden popularity of Smith-themed products ranges from t-shirts, to water containers, and even baby merchandise.
Smith, who was appointed in November to investigate Trump's handling of classified documents, has become a figure of intrigue. His face his now on a plethora of products that have emerged since his appointment. The demand for these items has increased even further after Trump pleaded not guilty to 37 federal charges on Tuesday.
Scott Horner, an online seller, offers a variety of items on his website, classifiedshirts.com, that pay homage to Smith. Among his best-selling items is a T-shirt that cleverly references the classic 1939 film "Mr. Smith Goes to Washington."
However, instead of featuring Jimmy Stewart's smiling face, the $25 T-shirt bears the serious image of the special counsel. Horner's "Jack Smith Fan Club" merchandise is also among the site's top sellers, including a tee with Smith's face and the all-caps message, "Somebody's gonna get Jacked up!"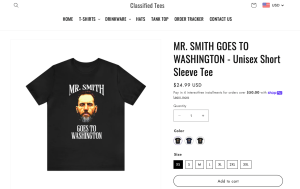 Horner attributed the inspiration for these products to the excitement of people following the case and their admiration for Smith's credentials. "I think people respect that Smith is not about politics, but a prosecutor that seeks justice regardless of who the person is," Horner told The Hill. His sales have seen a significant boost following Trump's latest indictment, with about 1,600 Smith items sold since the special counsel's appointment last year.
The trend extends beyond Horner's website. On Etsy, the shop LemonGoats is selling shirts bearing the words "Karma is Jack Smith." The $27 tee, a playful nod to Taylor Swift's song "Karma," has seen a steady increase in sales since its listing.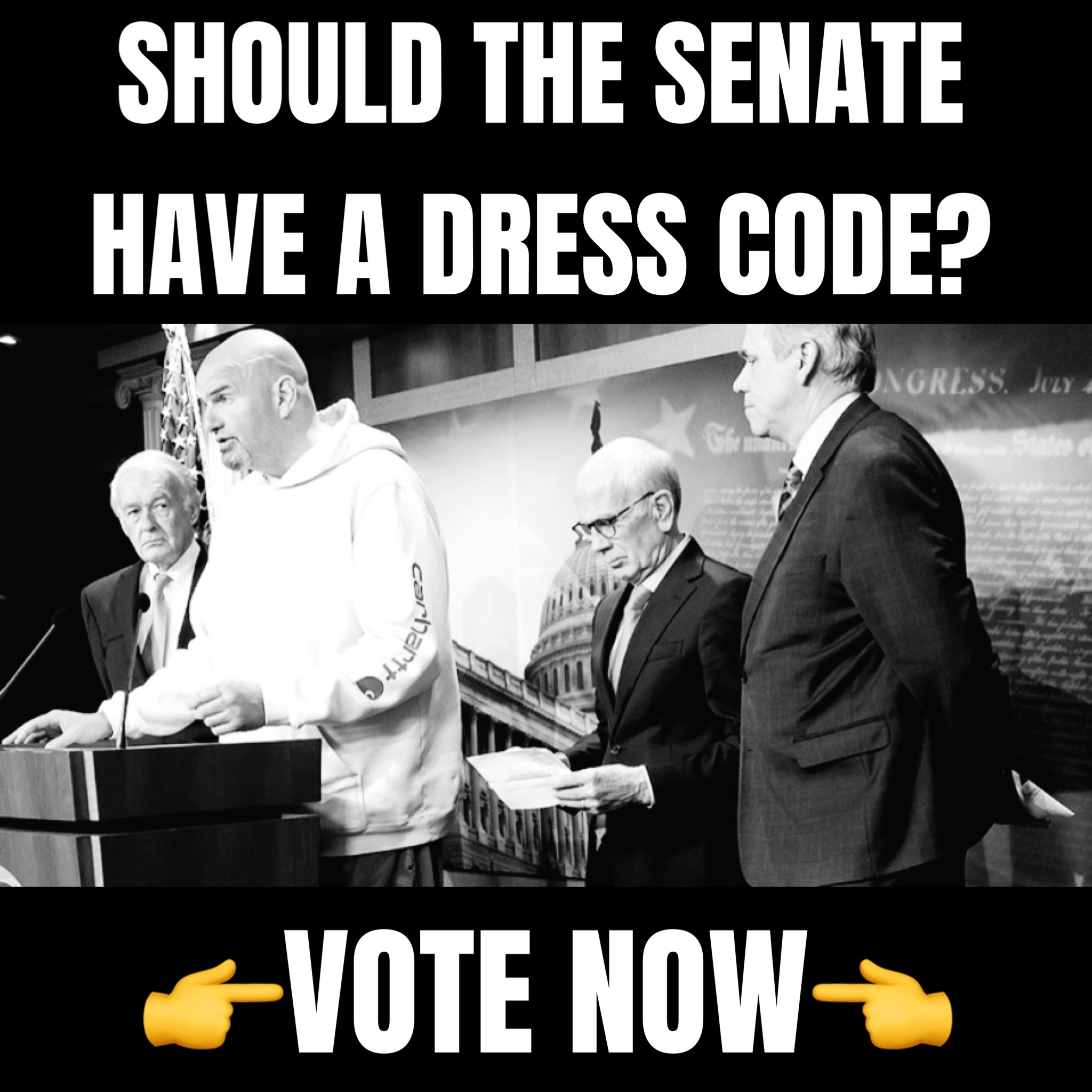 Other sites offer a variety of Smith fan art, including a "You don't know Jack" design available on everything from $20 aprons to $31 baby blankets on Zazzle. RedBubble features "Jack Smith for President" shirts and a "Jack Smith Democracy Defender" sticker with a hand-drawn picture of the Department of Justice attorney.
This online frenzy over Smith-related merchandise is reminiscent of 2017 when Robert Mueller, the special counsel who investigated Trump's ties to Russia, became a popular figure in the online marketplace. However, the demand for Mueller-themed merchandise dwindled after the release of his report in 2019. Now, much of the Mueller merchandise is being offered at steep discounts, with several Etsy and Zazzle sellers unloading the products for 20 percent off.
As the legal proceedings involving Trump continue, the public's fascination with Jack Smith shows no signs of waning. The surge in Smith-themed merchandise is a clear indication of the special counsel's growing prominence and the public's keen interest in the case.
Earlier this week Smith was found to have familial connections to the Obamas and billionaire George Soros. These connections have raised concerns about Smith's ability to oversee the investigation, casting doubt on the legitimacy of the ongoing probe into Trump.
Smith is married to Katy Chevigny, a filmmaker who had produced a documentary on Michelle Obama, titled "Becoming." This intimate portrayal of the former First Lady was seen by some as a potential conflict of interest in relation to the Trump investigation. Further controversy arose from the discovery of Chevigny's financial contributions to President Joe Biden's 2020 campaign, which critics suggested could influence Smith's conduct in the investigation.
Further controversy stemmed from allegations of Smith's ties to Soros, a billionaire philanthropist often accused of political meddling by some conservative factions. Smith's mother-in-law had held a position as a Senior Justice Fellow at Soros' Open Society Foundation, according to the National Pulse. Smith's sister-in-law was also implicated due to her contributions to Biden's Victory Fund in 2020 and her strong critiques of Trump.