Joining the growing online fight regarding the Speaker of the House vote and the inability of any faction to get their guy elected to the position was Twitter CEO Elon Musk, who joined the online fray by saying "Kevin McCarthy should be Speaker."
Musk's tweet, somewhat surprisingly, mainly drew heat from the more conservative right.
Judicial Watch's Tom Fitton, for instance, tweeted "Mr. McCarthy would have to agree to significant reform, checks, and restrictions on the powers of the Speaker if he is to win. Left and Right agree the office has grown too powerful in recent years. Americans should call their House members to share their views. 202-225-3121."
Juanita Broaddrick, taking an even more anti-McCarthy stance, tweeted "Are you messing with us to see our responses? 🤷‍♀️" Broaddrick also said "Just can't agree with you on this one."
Siding with Broaddrick's position, another user said "Kevin McCarthy only cares about his donors, lobbyists and the Washington D.C sewer. He's the perfect example of everything that's wrong with our country."
Then there was Nick Flor, taking the stance of many MAGA Republicans, who didn't voice an outright refusal of McCarthy but did suggest that McCarthy needs to do more to win over GOP voters, saying:
"Republicans are tired of due to feckless & do-nothing leadership, that's the concern people want conveyed, and it's the message the hold outs are conveying. If McCarthy is truly going to lead and not be a puppet, let's hear his plan to assuage these concerns vs his attack dogs."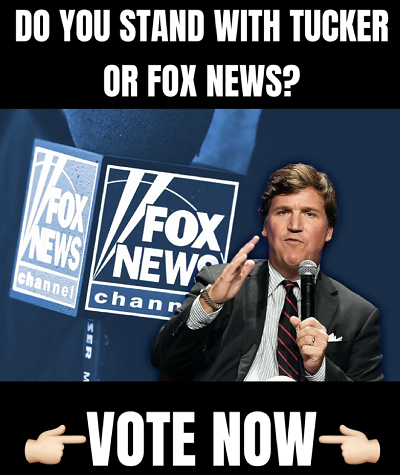 Flor, in that comment, said something similar to Tucker Carlson, who argued that, if McCarthy really wants to be Speaker, he should show the base that he's gotten more conservative and isn't a RINO by releasing the "January 6th Files".
President Trump, for his part, has stood by his endorsement of Mitch McConnell and said that Republicans should be fighting McConnell, not McCarthy. Speaking on that in a series of Truth Social posts, he said:
There is so much unnecessary turmoil in the Republican Party, in large part do to people like the Old Broken Crow, Mitch McConnell, his "wife", Coco Chow, who is a sellout to China, and their RINO allies, who make it difficult for everyone else by constantly capitulating to Hopeless Joe Biden and the Democrats. The 1.7 Trillion Dollar Green New Deal "booster" that McConnell and the RINOS handed to the Dems last week was a real downer and embarrassment to Republicans!
Some really good conversations took place last night, and it's now time for all of our GREAT Republican House Members to VOTE FOR KEVIN, CLOSE THE DEAL, TAKE THE VICTORY, & WATCH CRAZY NANCY PELOSI FLY BACK HOME TO A VERY BROKEN CALIFORNIA,THE ONLY SPEAKER IN U.S. HISTORY TO HAVE LOST THE "HOUSE" TWICE! REPUBLICANS, DO NOT TURN A GREAT TRIUMPH INTO A GIANT & EMBARRASSING DEFEAT. IT'S TIME TO CELEBRATE, YOU DESERVE IT. Kevin McCarthy will do a good job, and maybe even a GREAT JOB – JUST WATCH!
If Republicans are going to fight, we ought to be fighting Mitch McConnell and his domineering, China loving BOSS, I mean wife, Coco Chow. The harm they have done to the Republican Party is incalculable. Today, he couldn't be elected "Dog Catcher" in Kentucky (Sadly, he only won because of my Endorsement, went up 21 points – SORRY!).