The former editor of left-leaning news site The Recount has been charged with possessing and disseminating child pornography, according to law enforcement officials in Massachusetts.
Slade Sohmer, 44, was released on $100,000 bail on Monday after he was charged with possessing and distributing "hundreds of child pornography images and videos," according to a report from The Berkshire Eagle.
Until last month, Sohmer worked as editor-in-chief of the left-leaning, video-driven news site The Recount. According to The News Movement, which owns the site, told the New York Post that Sohmer is no longer the editor-in-chief following a "company restructure exercise in early October to focus on our editorial and commercial plans."
After he was arrested last week, Sohmer has pleaded not guilty to two counts of possession of child pornography and two counts of dissemination of child pornography. If convicted, he faces a mandatory minimum of 10 years in prison for dissemination and five years if convicted of possession of child pornography.
Authorities were tipped off to Sohmer's alleged proclivities by the National Center for Missing & Exploited Children, which reportedly informed the Massachusetts State Policy Cyber Crime Unit about a suspicious Snapchat video sent in September of last year. The video reportedly contained sexually explicit images of an 11-year-old boy, according to court documents viewed by the Berkshire Eagle.
Authorities later traced the video to an address under Sohmer's name, the outlet reported.
On October 18, law enforcement seized a number of electronic devices from his home in Otis, Massachusetts. Investigators reported that Sohmer sent at least 53 videos containing child pornography. According to court documents, some of the videos showed children as young as three being raped or encouraged to perform sex acts by adults.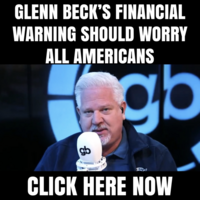 Prosecutors have also alleged that Sohmer was filmed encouraging a child to perform sex acts. He is likely to face additional charges after the child was identified, according to the report.
Assistant District Attorney Marianne Shelvey referred to the case as one of the most "egregious" she has ever handled.  "We went from just dissemination of child pornography to production of child pornography," Shelvey told Judge Danielle Williams of Southern Berkshire District Court on Monday.
Since 2010, Sohmer has also worked as a director at the New York City-based Camp Power, which services the "underprivileged" youth of the city's poorest neighborhoods.