Canadian ice hockey player Matt Petgrave has been arrested in connection with the death of former NHL player Adam Johnson, who was killed after Petgrave's skate slashed his neck during a game last month.
Johnson was killed late last month in what his team, the Nottingham Panthers in England's Elite Ice Hockey League, described as a "freak accident." The former Pittsburgh Penguins player died after his throat was slashed by Petgrave's throat following a collision.
Video footage of the incident has sparked widespread debate, with many accusing Petgrave of intentionally initiating the collision. Petgrave can be seen colliding with another player before his leg catapulted up towards Johnson's neck, generating debate over whether the kick was intentional or a result of the collision.
On Tuesday, the BBC reported that Petgrave was arrested on suspicion of manslaughter in connection with Johnson's death.
While Petgrave has been arrested, it is not clear whether he will face charges at this time. In the U.K., there are a number of potential outcomes for individuals arrested on suspicion of manslaughter, including being released, detained, released while still under investigation or formal criminal charges.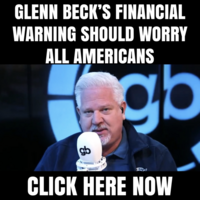 The South Yorkshire Police is currently conducting an investigation into the matter, indicating that they have been they have been "speaking to highly specialized experts" to determine whether charges are appropriate.
Investigators will speak with Petgrave as part of the probe, who is not obligated to answer any questions.
Forbes contributor Eric Macramalla recently analyzed the case and concluded that charges of involuntary manslaughter could be brought against Petgrave. In cases such as these, defendants did not intend to kill another person but may have contributed to their death.
"In attempting to impede Johnson's progress, Petgrave plants his right leg to gain the necessary leverage to extend his left leg. As he alters his momentum, the right leg is straightened to support the raising of his left leg with a view to impeding Johnson's progress. The act has been likened to a karate kick and for good reason," Macramalla wrote.
"But did Petgrave intend to kill Johnson? Of course not. He was reckless or negligent when he extended his leg but did not intend to kill Johnson," he continued. "Ultimately, it's reasonable to conclude that Petgrave intended the act but not the outcome."
The Canadian hockey player's arrest comes a day after fans of the Sheffield Steelers bizarrely gave Petgrave a standing ovation.