Observers of former President Donald Trump's first term will surely remember the moment when then-House Speaker Nancy Pelosi ripped up a copy of his fourth State of the Union address. As Congressman Mike Johnson (R-LA) rises to become the GOP's nominee for Speaker, supporters have resurfaced an interview he gave in the aftermath of Pelosi's action, shredding the Democrat for breaking the law.
Speaking with Tucker Carlson on Fox News, Rep. Johnson said Pelosi's action was actually felonious.
"It was a shameful display. It was stunning, really, to many members sitting in the House. It was totally unprecedented. It was shameless, and it was also unlawful, Tucker," Johnson said.
"She actually committed a felony when she tore that paper up. It wasn't just any copy of the State of the Union address, it was the copy, the original… When the President delivers that copy to the top legal officers… those are the official documents of the House and if you tear those up you violated a specific statute," he added.
WATCH:

After four failed votes for Speaker, the GOP appears to be coalescing behind Rep. Johnson as a figure without the baggage of his predecessors and one who is sufficiently conservative enough to define the party's differences with Democrats while garnering support from former President Donald Trump and his supporters. His ascension comes one day after Rep. Tom Emmer (R-MN) stepped aside in the wake of President Trump's scorching takedown of the ally to former Speaker Kevin McCarthy (R-CA).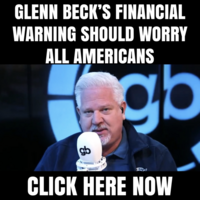 Johnson, now Speaker-Designate, must navigate the churning waters between establishment and MAGA Republicans in the caucus while proving he can attain support from the 217 members necessary to survive a full vote by the House. But his first 24 hours have seen largely positive comments from both poles of the GOP.
"Mike is … a straightforward leader who can unite us as Republicans!" wrote Rep. Carlos Gimenez on X, one of a handful of centrists who engaged in hard-line tactics as the search played out.
🚨Proud to announce that we have a Speaker of the House!

Congratulations to conservative Mike Johnson of Louisiana. Mike is the son of a firefighter and a straightforward leader who can unite us as Republicans! 🎉🇺🇸 pic.twitter.com/4xNd9uv3Rr

— Rep. Carlos A. Gimenez (@RepCarlos) October 25, 2023
Rep. Chip Roy (R-TX), leader of the ultra-conservative House Freedom Caucus told CBS Johnson is "the right guy at the right time."
"He's got his pulse, I think on where the American people are," Roy said.
Rep. Ken Buck (R-CO), who voted to remove McCarthy and also blocked Rep. Jim Jordan (R-OH) over three rounds of voting, summarized the drama for CNN: "I think he gets it tomorrow."