Former CIA Director Leon Panetta told Fox News that he has no regrets over signing the thoroughly debunked letter that claimed Hunter Biden's laptop contained "Russian disinformation." The letter — which was signed by 51 former intelligence officials just weeks before the election — falsely claimed that the laptop's contents were tainted with Russian disinformation. Several polls have indicated that the lie had significant impacts on the election, as emails on the laptop detailed the Biden family's questionable business deals with foreign national.
"I'd be remiss if I didn't ask you about that letter you signed on to from former intelligence officials saying that the laptop and the emails had all the classic earmarks of a Russian information operation," said Fox News host Bret Baier.  "I haven't asked you this, but do you have regrets about that now looking back, knowing what you know now?"
"Well, you know, Brett, look – I was extremely concerned about Russian interference and misinformation, that Russia had continued to push disinformation across the board. And my concern was to kind of alert the public to be aware that these disinformation efforts went on," Panetta answered.
He then doubled down on the debunked claim that the laptop contained "Russian disinformation."
"And frankly, I haven't seen any evidence from any intelligence agency that that was not the case. You don't think that it was real? I think that disinformation is involved here," he said without evidence "I think Russian disinformation is part of what we're seeing everywhere. I don't trust the Russians and that's exactly is part of what we're seeing everywhere. I don't trust the Russians and that's exactly why I was concerned that the public not trust the Russians either."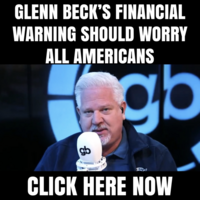 On October 19, 2020, an email soliciting signatures for the letter was sent to the CIA's Prepublication Classification Review Board former CIA Acting Director Mike Morell.  On April 20, Morrell said that the Biden campaign pressured him to "help Biden" by organizing the group of 51 intelligence officers to sign a letter labelling the Hunter Biden laptop as "Russian disinformation."
In sworn testimony before the House Judiciary Committee, Morell later identified current Secretary of State Anthony Blinken as the official who asked him to circulate the letter.
Morell wrote to the review board — which is tasked with reviewing materials compiled by current or former CIA personnel for classified information — and asked them to "clear" the letter, which claimed that the New York Post's story on the laptop contained "all the earmarks of a Russian disinformation campaign."
Morrell told former CIA director and fellow signatory John Brennan that he wanted the letter released before Biden's October 22, 2020 debate with then-President Donald Trump. "Trying to give the campaign, particularly during the debate . . .a talking point to push back on Trump," Morrell said.