According to Kotaku, Electronic Arts will not join other major gaming developers in openly supporting abortion & transgender rights. When asked about it at a company-wide town hall gathering on May 24, the gaming publisher said it couldn't take a position on every public topic and that "being an inclusive company means being inclusive of all those points of view."
The comments were made during a meeting with business leaders to discuss new EA titles, corporate strategy, wage rises, and other topics on employees' minds.
One of the subjects discussed was abortion rights, following reports that the Supreme Court is likely to overturn the landmark 1973 abortion ruling Roe v. Wade. Another issue is trans rights, with Texas recently declaring gender-affirming healthcare for kids to be "child abuse."
Many employees demanded that EA make public remarks in support of both abortion & trans rights, according to one person familiar with the company's town hall yesterday.
According to a transcript of the meeting obtained by Kotaku, chief people officer Mala Singh stated that the corporation only speaks out when it will "actually have a positive impact" and that it is a "consistent perspective" among all 13,000 employees around the world, said report.
"The thing about the world today is there is a lot of division, we know this right, we see it every single day, but the thing that unites us is that we're all here to make amazing games and experiences for our players, and that is how we have the most positive impact on the world," Singh told. "These things are hard and they're personal and we all have our own perspectives and sometimes we won't speak, and that will be upsetting and I understand that, we really do."
Following the shocking Roe v. Wade decision, some corporations, such as Microsoft, have revealed plans to help employees pay for out-of-state travel if abortion becomes illegal where they live. EA told Kotaku that it is acting on its own to provide these services through the company's existing healthcare provider.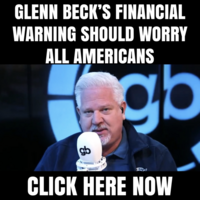 On May 13, Singh told employees, "We will have a benefits update to share with you soon, and please know that we are monitoring any new developments that could impact our employees."
Singh also pushed employees to participate in the company's donation-matching program, according to one current employee.
Much of this was sparked by the Supreme Court leak, causing protests at people's homes, but Justice Clarence Thomas said they won't be bullied.
Justice Clarence Thomas of the United States Supreme Court spoke out on Friday about an abortion-related issue that has overtaken the nation's top court.
Controversy arose after Politico released a leaked draft of Justice Samuel Alito's opinion, which indicated the court had decided to overturn Roe v. Wade. The circumstances behind the leakage are being looked into.
Just at the 11th Circuit Judicial Conference in Atlanta, Thomas spoke to judges and attorneys on the cultural and political developments he feels are hurting the judiciary's credibility.
According to Reuters, "we are growing hooked to desiring specific results, not dealing with the ones we don't like." "We can't allow ourselves to be pushed into giving you exactly what you want," per a report.
According to the Washington Post, Thomas did not mention the leak or the ensuing intimidation of the court's conservative justices from far-left demonstrators. Instead, he mentioned, "events from early this week," calling them a "symptom" of a culture that is becoming increasingly intolerant.
Thomas also expressed worry that a "different mentality" among young Americans is undermining trust and respect for the law. "Recent occurrences have demonstrated this huge transformation," Thomas remarked, adding that "it bodes badly for a free and open society."
Chief Justice John Roberts likewise expressed his displeasure with the disclosure. After confirming the authenticity of the manuscript, Roberts called the leak "absolutely awful."
At a court conference on Thursday, Roberts said, "If the person organizing it believes it would affect our job, that's just silly."
Col. Gail Curley, the Supreme Court marshal, is investigating the origin of the leak.
The identification of the tipster, who is thought to be a legal clerk, has yet to be revealed. Few persons, however, have exposure to opinion drafts, restricting the pool of possible culprits. It's disputed if such disclosure is unlawful.
Even Nevertheless, hypotheses concerning the origins of the leakage have divided opinion. Conservatives believe the decision draft was leaked by a left-leaning legal clerk in order to cause societal turmoil and compel the court's conservative-leaning judges to modify their votes. Others, on the other hand, claim that a conservative clerk released the opinion draft in order to prevent the court's conservative justices from voting otherwise.
According to NPR reporter Nina Totenberg, the "dominant belief" is that the leak was caused by a conservative clerk. She did not, however, present any proof to support her assertion.
This story syndicated with permission from Frank at TrendingViews.com