2024 GOP presidential candidate Vivek Ramaswamy gave CNN's Abby Phillip an on-air shellacking when she tried to walk the articulate businessman into an apparent 'gotcha' question.
During a CNN NewsNight interview, Phillip brought up former President Donald Trump's description of "the radical left thugs that live like vermin within the confines of our country." Borrowing a page from the New Republic, she asked "Do you believe that that is, as your Republican colleague Chris Christie said, 'Neo-Nazi rhetoric'?"
Ramaswamy's response was explosive.

"This is a classic mainstream media move. Pick some individual phrase of Donald Trump. Focus on literally that word without actually interrogating the substance of what's at issue," he began.
"The word was chosen for a reason. It's actually describing a series of behaviors. You have Antifa and other related groups that have been burning down cities for the last three years in this country. They're violating the rule of law. We have an invasion on our southern border. We have millions of people crossing our southern border. "
He concluded by chiding the CNN anchor, "Let's talk about the substance."
During the same interview, Phillip and Ramaswamy had already sparred over former UN Ambassador Nikki Haley's claim that he doesn't like women. Phillip played a clip of Haley suggesting that Ramaswamy "might have a girl problem," citing his attacks on his GOP Primary opponent from the debate stage as well as his open disdain for Republican National Committee Chairwoman Ronna McDaniel and liberal NBC News moderator Kristen Welker.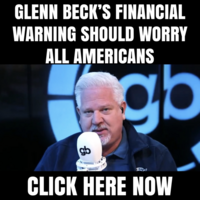 Phillip explained, "Okay, so she's laying out three different women that you've attacked. Why is she wrong?"
He answered, "Well, she also left off that list Dick Cheney, Lindsey Graham, Karl Rove, John Bolton. The real issue is there's an old, neocon wing of the Republican Party that I've been crystal clear critical of, and what makes me crack up about Nikki Haley is that she claims to eschew identity politics, yet embraces it when it's convenient," according to Mediaite.
"So yes, Ronna McDaniel, if she's lost the last four elections after she took over as chairwoman of the RNC in 2017, and she lost in 2018, and 2020, and 2022, and 2023, I don't care if she's a man or woman. She deserves to be held accountable."
Phillip pivoted, recalling that it was Trump who endorsed McDaniel to take over the RNC. Ramaswamy swiftly replied, "Is Ronna McDaniel the best-qualified person to be leading the Republican Party on that record when her salary has tripled in the meantime? No, she is not, and I'm not going to apologize for that. And I think it is a shame when those who claim to distance themselves from identity politics wear identity politics when it's convenient for them."
As previously reported by Trending Politics, Ramaswamy launched the website www.FireRonna.com to encourage Republicans to oust the party Chairwoman.
In a press release to The Daily Caller, he said, "I am sick and tired of this Republican Establishment that has made us a party of losers. Where is the accountability for years of losing: 2018, 2020, 2022 and now 2023."
He added, "On the debate stage, I called on Ronna Romney McDaniel to resign. Now, I'm asking grassroots conservatives across the nation to join me so she can feel the power of the people. It's time to stop the culture of surrender and losing. Resign, Ronna!"