Fresh off his public spat with Republican National Committee Chair Ronna McDaniel, Vivek Ramaswamy is capturing on the rush of attention by launching a new website that encourages Republican activists to push for the party chair's ouster.
In an exclusive reveal in The Daily Caller, the Ramaswamy campaign discussed the impetus behind its new site — www.FireRonna.com — and how Vivek himself hopes it will generate the necessary buzz to create desperately needed change at the top of the RNC.
"I am sick and tired of this Republican Establishment that has made us a party of losers. Where is the accountability for years of losing: 2018, 2020, 2022 and now 2023," Ramaswamy said in a press release obtained by the Daily Caller. "On the debate stage, I called on Ronna Romney McDaniel to resign. Now, I'm asking grassroots conservatives across the nation to join me so she can feel the power of the people. It's time to stop the culture of surrender and losing. Resign, Ronna!"
As of Wednesday morning, FireRonna.com contains a simple question, "Should RNC Chairwoman Ronna McDaniel be fired?" which is followed by a contact information form.
One of the more surreal moments during last week's third GOP presidential debate came when Ramaswamy called the GOP a "party of losers" following a dismal 2023 election cycle. He then petitioned McDaniel to join the candidates on stage and announce her departure from the chairmanship.
"Since Ronna McDaniel took over as chairwoman of the RNC in 2017, we have lost 2018, 2020, 2022 – no red wave … We got trounced last night in 2023. And I think that we have to have accountability in our party," he said.
"Ronna, if you want to come on stage tonight … look the GOP voters in the eye and tell them you'll resign, I'll turn over and yield my time to you."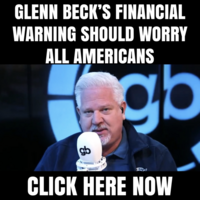 The two then appeared to get into a minor argument following the debate, with Ramaswamy waving his hands and appearing to raise his voice while arguing with McDaniel.
In comments after the exchange, McDaniel said about Ramaswamy, "Listen, he's at … 4%. He needs a headline."
"I'm gonna say what I've been saying to Republicans all along: our headline should be about [President] Joe Biden, the border, fentanyl, crime — terrible things that are happening in this country that the American people are looking to our party for solutions, but I also will stand by my record as RNC chair," she told Fox Business.