Post-debate coverage of the third GOP presidential debate appeared to show Vivek Ramaswamy taking Ronna McDaniel to task in the audience, though microphones were unable to pick up the exchange.
The Republican National Committee chairwoman has been in the crosshairs of conservative activists following a dismal scoreboard for the GOP in Tuesday's elections. During the debate, Ramaswamy declared Republicans have become the "party of losers" and laid the blame at the feet of the RNC.
A shop clip shows the pugnacious candidate gesticulating and talking to McDaniel on the floor while his wife and young son stood by.

In one telling debate exchange, Ramaswamy called McDaniel out by name.
"Ronna, if you want to come on stage tonight … look the GOP voters in the eye and tell them you'll resign, I'll turn over and yield my time to you," he said.
Elsewhere through the night Ramaswamy accused the media of rigging the election against Republicans and suggested the only truth-tellers in the public sphere these days are Elon Musk, Joe Rogan, and Tucker Carlson.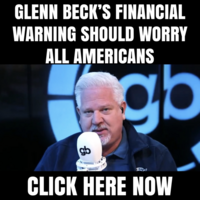 Steve Bannon, the former top strategist to President Donald Trump, said Wednesday that McDaniel has to go after failing multiple times to meet expectations.
"Walk on stage tonight and say for the good of the Republic, the good of the Republican Party, I Ronna McDaniel hereby turn in my resignation at the end of this debate," said Bannon.
"People I've talked with across the board, people say we have a Ronna McDaniel problem," added his guest John Solomon. "Donald Trump is the effective leader of the Republican movement, the conservative movement. If he calls on her to step down, she'll step down."
Solomon also referenced President Trump's support for McDaniel earlier this year when she faced a dogfight from California conservative RNC member Harmeet Dhillon, and now must change course after McDaniel failed to take yet another opportunity to reverse the party's misfortune.
Republicans "have to find someone who has a record of doing this and get it done," he added.
True to form, President Trump skipped the debate in favor of his own rally in South Florida where he pledged to win the state for a third time.
"They put you, me, my family and our country through hell, but in the end, they will fail and we will win because we will never stop fighting to save the America we love," Trump added, causing the crowd to erupt into chants of "USA, USA!"