Republicans are furious after a decidedly negative night for most GOP candidates across the board, and former Trump strategist Steve Bannon is placing the blame squarely on Republican National Committee Chairwoman Ronna McDaniel.
Bannon, speaking with John Solomon on his "War Room" podcast, agreed that it would be best for the party's figurehead to "fall on the sword" at tonight's presidential debate.
"Walk on stage tonight and say for the good of the Republic, the good of the Republican Party, I Ronna McDaniel hereby turn in my resignation at the end of this debate," said Bannon.
WATCH:
"People I've talked with across the board, people say we have a Ronna McDaniel problem," Solomon added. "Donald Trump is the effective leader of the Republican movement, the conservative movement. If he calls on her to step down, she'll step down."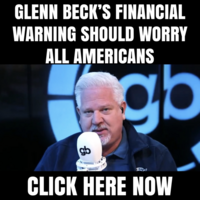 Solomon also referenced President Trump's support for McDaniel earlier this year when she faced a dogfight from California conservative RNC member Harmeet Dhillon, and now must change course after McDaniel failed to take yet another opportunity to reverse the party's misfortune.
Republicans "have to find someone who has a record of doing this and get it done," he added.
Simon Ateba, Chief White House Correspondent at Today News Africa, noted that #ResignRonna has begun trending on X as conservatives renew their push to remove Mitt Romney's niece.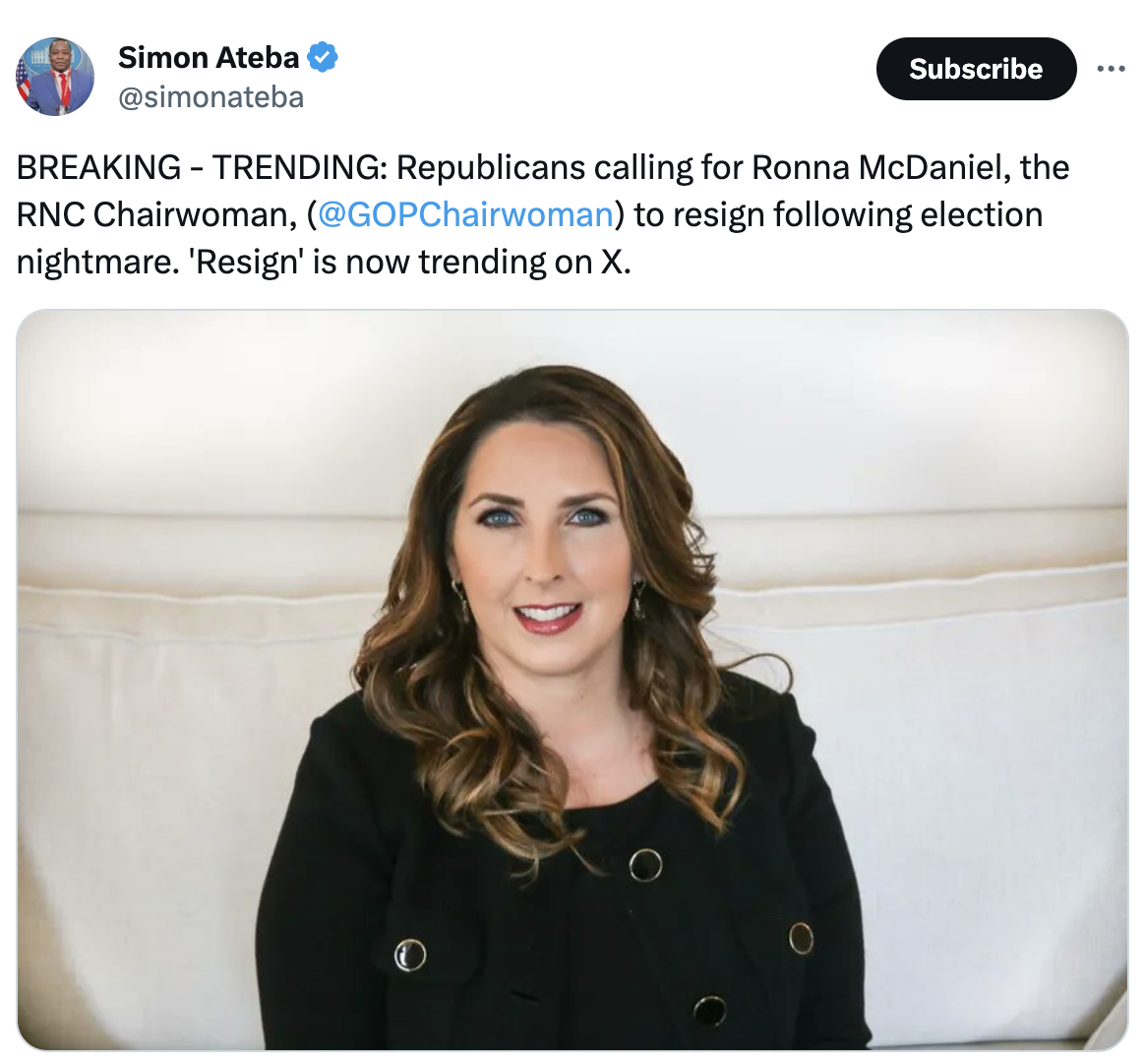 One bright spot in Tuesday night's election results was the victory by Tate Reeves, Mississippi's Republican governor, who defeated the cousin of famed singer Elvis Presley. Republican strategist Matt Couch credited the Trump family, especially Donald Trump, Jr., with doing "more than Ronna McDaniel with this tweet and helped Mississippi Governor Tate Reeves get re-elected."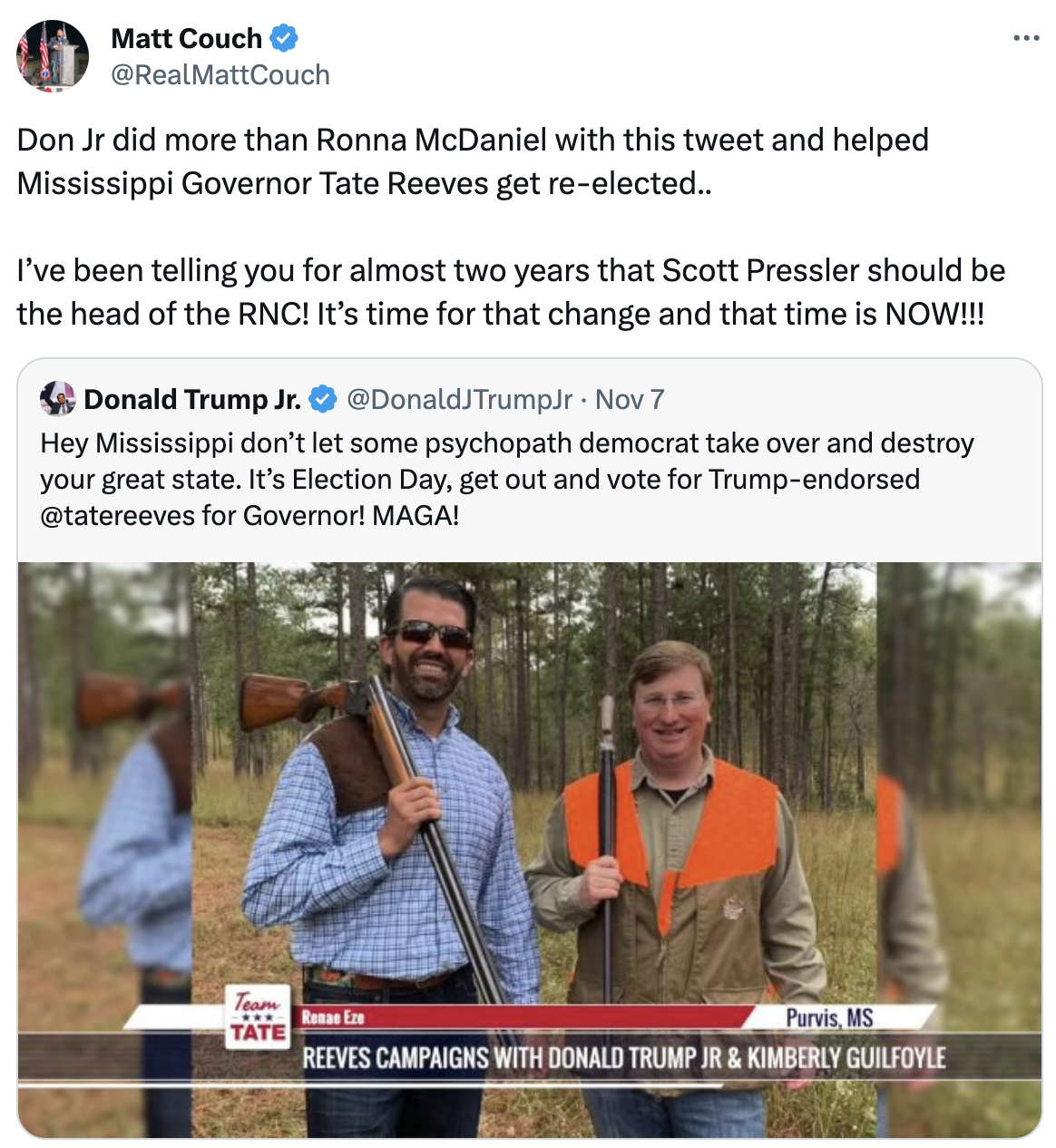 Tuesday night's elections were filled with anticipation about the outcomes for GOP candidates who stuck by President Trump, with the results being mixed. While Reeves retained the governorship, Kentucky Republican Attorney General Daniel Cameron could not wrest away the corner office from Democratic incumbent Governor Andy Beshear. In Virginia, the site of some nasty clashes between Republicans and angry progressive voters, Democrats narrowly won control of both the House and Senate, putting the brakes on Republican Governor Glenn Youngkin's agenda for next year. On the issue of abortion, voters in Ohio approved a constitutional amendment pushed by pro-choice activists with 58 percent of the vote over the objections of Republican Governor Mike Dewine.
All eyes will now turn to Wednesday's GOP presidential debate which will pit some of President Trump's also-ran rivals against one another as they struggling for airtime and continue to launch criticisms at Trump who largely appears to be the inevitable nominee to take on President Joe Biden.