The Republican National Committee has reached an agreement with NBC News on which reporters will moderate the third presidential debate, and the decision has some observers scratching their head about why the party would allow journalists who stretch the truth to run the show.
The station announced Wednesday night that longtime liberal reporters Lester Holt and Kristen Welker will join conservative host Hugh Hewitt of Salem Radio Network to moderate what will be a contentious third debate that winnows the field of also-rans down through increasingly stringent benchmarks.
If the last two shout-fests are any indication of how the November 8th event will go, expect the trio to struggle as they moderate the "kids at the Thanksgiving table" or "JV team" desperate to take on former President Donald Trump who continues to lead the field by sizable margins.

The debate will air from 8 p.m. to 10 p.m. EST from the Adrianne Arsht Center for the Performing Arts in Miami-Dade County.
While the journalistic integrity of the moderators may exceed that of former NBC stars like Brian Williams, who was caught infamously fabricating a moment of wartime reporting, Holt, Welker, and Hewitt will be judged for every perceived bias they may present.
In the wake of the controversial 2020 election, Holt has been at the forefront of criticizing traditional two-sided media coverage, calling on reporters to question "lies" in an obvious dig at former President Donald Trump's assertion that the election was stolen by President Joe Biden. His colleague Welker, on the other hand, has been knocked for being too gentle on President Trump during a September appearance on "Meet the Press." Their differences will be on full display while wrangling a field of GOP candidates who are skillful at bending the facts to fit their arguments.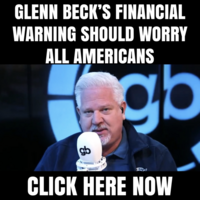 Hewitt, meanwhile, has shifted from a Trump ally into a MAGA critic in the wake of the January 6th, 2021 riots at the Capitol. Viewers will see whether the radio host wades into debates with candidates like Vivek Ramaswamy who has pledged to pardon President Trump of all crimes if elected.