California Governor and self-fashioned Republican troll Gavin Newsom was in fine form following Wednesday night's GOP debate where he summarized the chaotic event as "XFL" and "JV" in contrast to the professional campaign being run by former President Donald Trump.
Asked for his reaction, Newsom didn't hold back.
"I think it will be clear that Trump comes out the dominant force of this debate. I meant this is the XFL, this is JV. I mean, honestly, this is maybe – maybe – a vice-presidential debate. These guys are getting lapped by Donald Trump," said the California Democrat.
President Trump, who continues to enjoy a sky-high 60 percent approval rating among GOP voters, skipped the raucous show and instead delivered a speech before auto workers currently on strike in Michigan. The savvy strategic move left aides to President Joe Biden bewildered and feeling outmaneuvered as the leading Republican looks past those on last night's stage and toward a general election.
With a gleaming smile, Gov. Newsom asked rhetorically whether the other candidates realize they have essentially no chance to change the contours of the GOP primary before the first contests in Iowa and New Hampshire get underway.
"It's not even close, it's not even interesting. And I think what's most interesting to me is, do they recognize that?… Either these guys come after the frontrunner and distinguish themselves or otherwise they're wasting everybody's time," he snarked.
WATCH: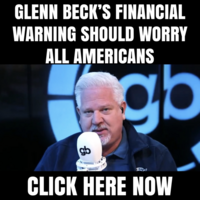 After publicly speculating for months that he may enter the Democratic primary against President Biden, Gov. Newsom ultimately decided against the prospect, saying his party needs to "get behind" the octogenarian incumbent who trails President Trump in many of the latest head-to-head polls. Newsom has taken on the role of attack dog and plans to keep the charade up in November when he will debate Ron DeSantis on Fox News, providing one of President Trump's leading rivals the chance to elevate himself.
President Trump has not posted his trademark, unvarnished take on the debate as of Thursday morning, but he and his team helped the candidates on stage dig their own graves. His Truth Social account posted clips of DeSantis defending the former president's border wall, memes of Chris Christie's portly figure, and a poll showing he won the debate far and away without appearing at all.