After several days of consternation among moderate Republicans, the House GOP finally passed a censure of "Squad" member Rashida Tlaib (D-MI) for antisemitic comments she made when she repeated a slogan used by Hamas that calls for the elimination of Israel.
The resolution, first introduced by Rep. Majorie Taylor Greene (R-GA), represented the second attempt to censure the Michigan Democrat for stepping outside the boundaries of decency in her criticism of Israel's incursion into Hamas. The conflict has resulted in thousands of deaths on both sides and led the Arab world to call on President Joe Biden to pressure Israel to end its counteroffensive. Progressives in Congress like Rep. Tlaib and fellow Squad member Ilhan Omar (D-MI) have followed with threats to withhold their support of President Biden in next year's election.
In response to the censure, Rep. Cori Bush (D-MO) took to the floor to denounce Republicans with accusations of racism.
WATCH:

Criticism of leftists for antisemitic comments is an ironic turn in the cancellation movement that has generally gone after conservatives like MTG for speaking in defense of President Donald Trump. The diffusion of culpability has put progressives in an awkward spot with the White House, which continues to support Israel in defiance of a majority of Democrats who now side with Palestinians over America's Middle Eastern ally.
Perhaps smelling blood in the water, conservative reporters have dogged Reps. Tlaib, Omar, and even moderates like Senator Jon Tester (D-MT) for refusing to denounce the brutal killing of families and infants by Hamas. The pressure has been too much in some cases, with Rep. Omar losing her cool during a recent press conference. Rep. Tlaib suffered a similar meltdown, accusing Rep. Greene of being "Islamophobic" for introducing her censure resolution.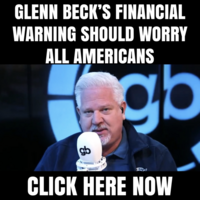 "How many more killings is enough for you?" Omar shouted. "Is it a thousand more? Two thousand more? Three thousand? How many more Palestinians would make you happy if they died? Would you be fine if all of the people of Gaza were gone?"
"Would that make you happy? Would that be the thing that makes you proud?" she added before storming off.