An intrepid conservative citizen journalist continues to stalk the hallways of Congress in search of Democrats who voted against supporting Israel. A new video shows the heavyset U.S. Senator Jon Tester (D-MT) skimming down stairs as he flees questions about his voting record.
Congressman Ronny Jackson (R-TX) posted the clip on X with color commentary.
"BIGFOOT SIGHTING IN THE SENATE OFFICE BUILDING!" Jackson wrote. "Who would've thought this fat, two fingered buffoon could move so fast!? Slow down and enjoy the Senate Jon, because very soon you will be OUT!!"
Sen. Tester, an endangered red-state Democrat facing reelection next year, can be seen running for a stairwell exit while aides body-block the cameraman shouting questions about his support for Palestinian activists.
"Senator Tester, why did you vote to allow mass boycotts of Israeli products by antisemitic activists? Senator Tester, why did you vote to allow American taxpayer dollars to fund Hamas, the terrorists who attacked Israel?" asked the young man.
Tester then descends multiple flights of stairs, eventually reaching the exit and making his escape.
WATCH: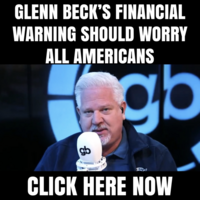 The three-term Montana Democrat is walking a tightrope back home where recent polls show him leading his Republican Senate opponent by just four points. Six percent of voters indicated they would vote for someone else while 21 percent remain undecided, leaving plenty of room for Tester's likely Republican opponent, Tim Sheehy, to grow his support.
In a head-to-head matchup among Montana votes, former President Donald Trump holds a massive 49-28 lead over President Joe Biden. The result underscores how precarious Sen. Tester's position remains in a political ecosystem dominated by Democrats calling for Israel to de-escalate its response to Hamas's deadly terrorist attacks earlier this month.
Chief among his far-left colleagues are Squad members like
Congresswoman Rashida Tlaib
(D-MI) who has openly wept for Hamas sympathizers and refused to answer whether she denounces Hamas' killing of families and infants. A global "
Day of Jihad
" sent leftist protestors into the streets across the nation last week where thousands blamed Israel for the conflict and equated its response against Gaza to genocide.
President Biden spoke directly to Americans Thursday night in a
primetime address
where he called for up to $100 million in new federal spending to support Israel's ground invasion of Gaza.