Longtime Fox News host Brit Hume told viewers Thursday night that President Joe Biden gave the best speech of his presidency during a primetime address on the Israel-Hamas conflict, gushing that the president was "strong" and "unequivocal" in his support for Israel's upcoming ground invasion of Gaza.
Immediate coverage of Biden's speech in the mainstream media was largely positive, if not expected. However, the open celebration for the Democratic president on America's largest conservative media network raised eyebrows after Hume lauded Biden for pressing ahead with calls for aid to Israel and Ukraine, the latter having already received hundreds of billions of dollars in foreign aid.
The speech was "one of the best, if not the best, speeches of his presidency," Hume said. "He was firm, he was unequivocal, he was strong as he has been particularly in recent days before he went to Israel and while he was over there."

Appearing with Israel's Prime Minister Benjamin Netanyahu, President Biden appeared sleepy and slumped as he lost his train of thought in front of reporters.
"[Biden] mentioned the best reason for sticking with aid to Ukraine, which is what would the world's evildoers think if we pulled out of there, because that comes on the heels of his pulling out of Afghanistan which arguably emboldened all of our adversaries," Hume added.
President Biden appears to be on the wrong side of public opinion within his own party. Recent polls show a majority of Democrats are more inclined to support Palestinians than Israelis while Squad congresswomen like Rep. Rashida Tlaib (D-MI) have refused to answer repeated calls to denounce the original terrorist attacks on October 7th. Demonstrations around the globe, including a "Day of Jihad" in support of Hamas, have further isolated Biden within his own party.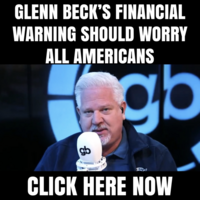 Funding Ukraine's ongoing war with Russia has divided House Republicans into opposing camps and contributed to the ouster of former Speaker Kevin McCarthy (R-CA). The chamber's GOP will come together for a third vote for speaker which Rep. Jim Jordan (R-OH) intends to win, a development that would hamper Biden's ability to secure additional overseas funding for both wars.