President Joe Biden traveled to Israel on Wednesday where he met with Prime Minister Benjamin Netanyahu and regaled reporters with a partial quote from long ago before losing his train of thought.
Speaking with the brevity of advanced age, Biden perhaps summed up his presidency in one half-life, referencing a speech he claimed was written for him by Secretary of State Anthony Blinken years ago. The quote, he said, was pertinent to the ongoing war between Israel and Hamas that has claimed thousands of lives on both sides.
"You know, uh, years ago I asked the Secretary of State when he and I were working in the Senate to write something for me and he said, he wrote a line that I think is appropriate. He said, 'It's not we lead, it's uh, it's not just, uh… Well I won't go into it, I'll wait 'till later," Biden said.
WATCH:

From another angle, Netanyahu could be seen sitting solemnly while Biden slumped in his chair and read from a notecard.
WATCH: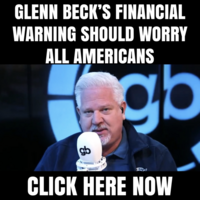 The president's loquacious struggle left viewers wondering whether his visit would do Israel any good as the U.S. seeks to assure allies that its key Middle Eastern ally wouldn't be drawn into a war on multiple fronts.
An embarrassment on the world stage

— J J Younger (@JJYounger2) October 18, 2023
"Watch me"

— Jake Schneider (@jacobkschneider) October 18, 2023
We're at risk of a major war and this is what we've got running the show. Can the cabinet please 25th Amendment this guy? At least Harris has the sense to delegate things outside her competence. Which, granted, is a lot of things, but the point holds.

— Mostly Peaceful Cat (@MaxPaxCat) October 18, 2023
Since Hamas' deadly attack more than a week ago, Israel has launched a devastating series of countermeasures intended to pummel the terrorist group into submission inside Gaza. Residents were left without food, water, or electricity for more than a week while the Israeli Air Force conducted bombing runs over targets thought to hide the masterminds behind the attack. Only recently, and under pressure from the U.S., did Israel begin allowing targeted resources back into the Palestinian territory.
President Biden's trip also signifies his strong intent to downplay key anti-Israel biases emerging in the Democratic Party today where the majority of members now support Palestinians over Israel. After evidence emerged that Hamas terrorists beheaded babies and slaughtered an entire neighborhood near the Israel-Gaza border, ultra-progressive Democrats like Congresswoman Rashida Tlaib (D-MI) refused to answer questions about whether she believed Israel was responsible for instigating the attack.
In times of crisis, however, the president's verbal miscues have not exactly hit home for survivors. After the blazes in Maui this summer, President Biden appeared to fall asleep at a ceremony and later told the story of a small kitchen fire in his home, comparing it with the wreckage that killed hundreds of Hawaiians. He has also gone off the rails during major speeches, as he did in June when he claimed he planned to build an entire railroad line across the Pacific Ocean.