German Chancellor Olaf Scholz's plane was evacuated at Israel's Ben Gurion Airport as rockets rained down on Israeli territory.
Scholz travelled to Israel in order to affirm Germany's support for the nation due to the escalating conflict in the Gaza Strip. As the German leader was waiting to depart Israel, air raid sirens sounded due to rocket attacks on Tel Aviv from Palestinian territory.
Footage from the scene shows German diplomats and journalists who were traveling with Scholz scrambling to evacuate the runway. Upon exiting the plane, the entourage was forced to lay down on the airport runway while Scholz was evacuated to a bomb shelter.
"I personally saw explosions in the sky as the Israeli Iron Dome [air defense system] intercepted two missiles," Robin Alexander, deputy editor-in-chief of the German outlet Welt, in an X post.
Scholz and those travelling with him were about to board the plane when the evacuation order was given. The plane was set to fly to Egypt, where Scholz is supposed to meet Egyptian President Abdel Fattah El-Sisi on Wednesday.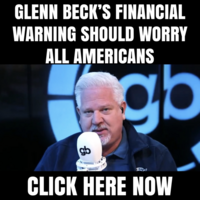 The incident comes as tensions in the Middle East escalated intensely on Tuesday following a massive blast outside a hospital in the Gaza Strip. Islamic leaders have accused Israel of directly targeting the hospital with an air strike, though Israeli Prime Minister Benjamin Netanyahu has vehemently denied these claims.
Israeli military officials have stated that a third-party jihadist group, Islamic Jihad, launched rockets towards Israel that were intercepted by Iron Dome defense systems. The rocket then broke up, Israeli officials have claimed, and struck a weapons depot that were located near the hospital, causing a massive explosion.
In response to the claims of a deliberate attack, protests have erupted across the Islamic world, resulting in the storming of multiple Israeli and American embassies.
This is a developing story.