America's news outlets are no longer guaranteed free rein of the war zone in and around the West Bank as evidenced by a recent scuffle between a CNN reporter and Palestinians who hurled expletives accusing her of siding with Israel.
Clad in bulletproof vests and military helmets, a CNN reporter and her photographer walked the streets of the West Bank, camera in tow, while she attempted to describe a sobering scene where bodies along the street are a common occurrence and the next air raid is never far away. The reporter just finished showing viewers the site of recent clashes when she was surrounded by scarf-clad Palestinians.
"Stop genocide supporters! You are not welcome here!" one man shouted into her face. "F*** CNN!" he yelled repeatedly. The throng of reporters eventually escaped the frothing crowd and moved on.
WATCH:

The toll on reporters covering war zones not only carries the cost of their own safety but also the weight of gruesome and unforgettable scenes. Another reporter last week walked viewers through an Israeli neighborhood bordering Gaza where Hamas terrorists slaughtered families and beheaded babies in a rampage. Even the Israeli soldiers on site told her the carnage was like nothing they had ever seen.
In the age of ubiquitous mobile phone cameras, another video has emerged cataloging the early hours of Hamas' initial attack on an Israeli rave festival where hundreds ducked for cover behind trees and vehicles while the terrorists stalked and killed one by one. So too has footage illuminated Israel's devastating countermeasures inside Gaza where streets and buildings were leveled in attempts to annihilate Hamas leadership.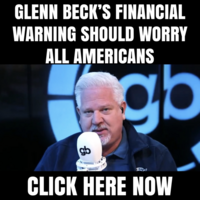 President Biden on Thursday night addressed Americans in a primetime speech where he called for upwards of $100 million in new spending to support Israel's coming ground invasion of Gaza. He linked the funding to hundreds of billions already directed to Ukraine, saying Hamas and Russia are both intent on eliminating neighboring democracies that would threaten America's own standing in the world.
House Republicans continue to wrangle over the nomination of their next Speaker, a cumbersome chore that must be done before Congress can appropriate the funds Biden is requesting.