Georgia Congresswoman Majorie Taylor Greene (R-GA) on Tuesday introduced a second motion to censure "Squad" member Rashida Tlaib (D-MI), this time related to her support for an illegal occupation of a federal building by protestors calling on Congress to support a ceasefire by Israel in its war with Hamas.
Speaking on the House floor, MTG said her colleague is complicit in "antisemitic activity" and "sympathizing with terrorist organizations."
"Whereas, in May 2019 Rashida Tlaib said that she celebrated the Holocaust and felt a calming feeling when thinking about the genocide of millions of Jews. Whereas in 2020 she retweeted an illustration with the caption 'From the river to the sea, Palestine will be free.' And this Palestine organization's slogan has been adopted by Hamas and calls for the elimination of Israel and the death of all Jews," Rep. Greene said as she read from the resolution.
WATCH:

"Whereas, by inciting an illegal occupation of the Capitol complex on October 18th, 2023, Rashida Tlaib followed Hezbollah's orders to carry out a day of unprecedented anger following an explosion at a Gazan hospital, lying about Israel's responsibility for the attack which the United States's intelligence agencies said was not perpetrated by Israel," the resolution continued.
"Whereas over 300 arrests were made following the illegal occupation… for violations of D.C. law such as crowding, obstructing, and incommoding, and assaulting police officers."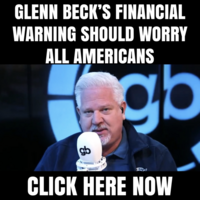 Last week Rep. Tlaib narrowly avoided a censure for her past antisemitic statements after a small faction of Republicans joined Democrats in opposing the resolution, which was also introduced by Rep. Greene and which Tlaib called "Islamophobic." Some of her more recent controversial statements include blaming President Joe Biden for participating in "genocide" and refusing to denounce the killing of children by Hamas.
President Biden has distanced himself from the base of his party which now supports Palestinians over Israel, putting the incumbent badly out of step with his key voters heading into next year's election. He trails former President Donald Trump by wide margins in most swing states according to a new poll from the New York Times, and his loss of support among young people and communities of color could certainly be connected to his backing of Israel.