Congresswoman Marjorie Taylor Greene (R-GA) announced Thursday that she has introduced a resolution before the House calling for a formal censure of "Squad" member Rashida Tlaib (D-MI) over comments she made defending Hamas, criticizing Israel's military operation following the recent deadly attack, and calling for a ceasefire that the Biden administration said would only embolden the Palestinian terrorist network.
The Georgia Republican told her followers on X that she is hopeful newly minted House Speaker Mike Johnson (R-LA) will authorize a speedy vote on the motion which would not affect Tlaib's ability to vote but would be included for the record that her colleagues disapprove of her statements.
"I introduced my censure resolution just a bit ago on the House floor censuring Rashida Tlaib. Rashida Tlaib is the most antisemitic, anti-American, anti-Israel member of Congress, and no member of Congress for the United States of America should hate Israel and hate America," she stated plainly.
"This resolution will be voted on on the House floor next week, and I encourage all my Republican colleagues and Democrats to vote to censure Rashida Tlaib," she added.
The censure also contains accusations that Tlaib working with an extreme anti-Israel group as they "led an insurrection" during a recent unauthorized entrance into a Capitol building.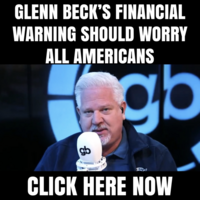 🚨 BREAKING: @RepMTG has introduced a resolution to censure Rep. Rashida Tlaib for anti-semitic activity, sympathizing with terrorist organizations and leading an insurrection at the United States Capitol Complex. pic.twitter.com/qUCb2cRsVV

— Benny Johnson (@bennyjohnson) October 26, 2023
Earlier this month, Rep. Tlaib was caught fleeing from a Fox Business reporter who confronted the Michigan Democrat with past statements she has made calling Israel an "apartheid state" and refusing to denounce the beheading of Israeli babies and other atrocities committed by Hamas since its attack on October 7th. Rep. Tlaib offered only a glare in response.
Her fellow Democrat Rep. Jared Moskowitz (D-FL) went so far as to agree that Tlaib should be censured after she refused to stop blaming Israel for a recent hospital bombing that was later uncovered to have occurred as the result of a defective Hamas missile.
"I continue to be disappointed in members of Congress who are not willing to listen to U.S. intelligence and listen to the Biden administration, who have said Israel had nothing to do with the issue that happened in the parking lot of the hospital. Let's remember, the hospital wasn't hit. The hospital is still there. It's the parking lot of the hospital," Moskowitz said.
"All of those things have turned out to be inaccurate. U.S. intelligence is saying that," he added. "And any member of Congress who continues to trust Hamas's information over U.S. information is obviously deeply concerning."
Israel just bombed the Baptist Hospital killing 500 Palestinians (doctors, children, patients) just like that. @POTUS this is what happens when you refuse to facilitate a ceasefire & help de-escalate.

Your war and destruction only approach has opened my eyes and many… https://t.co/mZYoifT7bj

— Rashida Tlaib (@RashidaTlaib) October 17, 2023
"It's been disgusting, what happened in that hospital issue with the media was disgusting, it exposed all sorts of anti-Semitism," Moskowitz stated according to Timcast News, "I guess we can dispel with the lie Jews control the media."
Rep. Tlaib isn't the only Squad member to face repercussions for bigoted statements as tensions around the Israel-Hamas war reach a fever pitch.
Rep. Ilhan Omar
(D-MI) called the same Fox Business reporter a "crazy lady" as she glided past repeated questions about her criticism of Israel,
finally exploding
during a recent press conference accusing the journalist of wishing that all Gaza residents be killed.