Top CNN correspondent John King was simply aghast at the thought of Rep. Mike Johnson (R-LA) now serving as House Speaker, sputtering a string of allegations calling him and his Republican supporters as "anti-democratic."
The Daily Caller captured King responding to a recent exchange between a journalist and Congresswoman Virginia Foxx (R-NC) who told her to "shut up" for asking about a letter Johnson circulated in 2020 asking Republicans to join him in petitioning courts to invalidate the results of the 2020 presidential election in four states. The national correspondent took a moment to wax philosophic about his brave colleagues.
"And, and… the fact that th-that, Congresswoman Fox said 'shut up,' it, it's anti-democratic. They are anti-democratic. They simply are, that's a fact. Uh, and they're anti-free speech, they're anti-qu, they don't like questions they don't like. They don't wanna answer questions they don't like. Well, uh, sorry. Welcome to America. That's the great charm of the American experiment, uh, that we ask questions, that people get to ask the questions, these questions," said King.
King, who has been in his role since 2005, hasn't been shy in recent years about criticizing Republicans during the Trump years. He denounced former House Speaker Kevin McCarthy (R-CA) for sharing footage of the January 6th, 2021 Capitol riots with Tucker Carlson in an attempt to push back on the one-sided investigation by a select congressional committee.
Rachel Scott, the ABC correspondent who was the target of Rep. Foxx's ire, also attempted to ask Speaker Johnson about any plans to provide more federal aid to Israel or Ukraine, a prospect that has conservatives alarmed about the never-ended stream. President Joe Biden last week spoke from the Oval Office and called on Congress to authorize another $100 million in spending to support Israel's incursion into Gaza.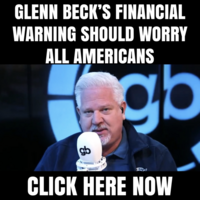 "We're not doing any policy tonight," Johnson replied before she was shouted down by a chorus of boos.
I asked the Mike Johnson if he stands by his efforts to try to overturn the 2020 election.

Members started boo'ing.

I also asked if he would support more aid to Ukraine and Irael.

"Go away! Go away!" one member shouted.

"We're not doing any policy tonight," Johnson said.

— Rachel Scott (@rachelvscott) October 25, 2023
Democrats are salivating at the prospect of tying vulnerable House GOP members to Johnson, who has a stridently conservative record and isn't afraid to call out his colleagues across the aisle. After then-Speaker Nancy Pelosi tore up an official copy of President Donald Trump's 2020 State of the Union, Johnson, a legal scholar, told Tucker Carlson that she committed a felony by doing so.