The Department of Justice on Thursday exonerated former President Donald Trump in its probe of plans by the FBI to relocate from the famous J. Edgar Hoover building, concluding that accusations of collusion to protect his Washington, D.C. hotel were nothing more than hot air.
The DOJ's Oversight and Review Division released its report which began at the request of congressional Democrats who claimed without evidence that President Trump was pressuring then-Director Christopher Wray to approve a relocation plan that would prevent a competing hotel from being built on the site of the Hoover Building. Any plans for relocation were ultimately nixed after the Bureau concluded that selling the Hoover Building to a private developer would not cover the cost of a brand-new facility.
Authors for the report wrote that Wray felt no pressure from President Trump to reach a decision.
"Wray told us that his decision to recommend staying in the current location was not based on anything that Trump said or wanted… Wray told us that Trump was 'not involved' in Wray's recommendation, and he did not feel that Trump was trying to 'steer [him] to a particular outcome,'" they wrote.
"Specifically, we found no evidence that, in making the decision to seek to have the new FBI headquarters remain at its current JEH site, Director Wray or others at the FBI considered the location of the then-named Trump International Hotel or how then-President Trump's financial interests could be impacted by the decision," the report reads."
The kerfuffle began in 2018 when Democrats, led by Rep. Elijah Cummings (D-MD) of the House oversight panel, accused President Trump of flexing his muscle to protect the Trump International Hotel, a three-minute walk away from the Hoover Building.
"Given this background, President Trump should have avoided all interactions or communications relating to the FBI headquarters project to prevent both real and perceived conflicts of interest," Democrats wrote at the time. "He should not have played any role in a determination that bears directly on his own financial interests with the Trump hotel."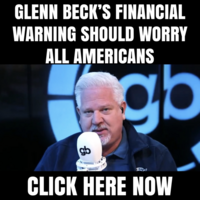 The win is a sign that federal government watchdogs may be growing weary of taking on President Trump as special counsel Jack Smith continues two separate cases against the Republican presidential frontrunner, just one of which may be costing up to $25 million annually. Smith has faced a number of legal setbacks as he duels with Trump's formidable legal team.