Members of the controversial congressional "Squad" are continuing to face tough questions over their support for Hamas, and the pressure finally became too much for Rep. Ilhan Omar (D-MI) who launched into an out-of-control diatribe against a reporter during a recent press conference.
Rep. Omar was standing behind fellow Squad member Ayanna Pressley (D-MA) as they wrapped up an outdoor presser calling for a ceasefire to Israel's incursion into Gaza, the territory from where Hamas planned and launched their October 7th attack on Israel that claimed the lives of more than 1,400. After Rep. Pressley opened it up for questions, an intrepid female reporter can be heard off-screen asking the congresswomen why they support a "double standard" in the war.
"Your colleague Ritchie Torres (D-NY) has said calling for a ceasefire is a dangerous double standard that the U.S. wouldn't hold themselves to… If this attack happened in America, would you be calling for a ceasefire?" she asked.

Rep. Pressley attempted to deflect the line of questioning with a vague platitude, saying, "Vengeance is not a foreign policy doctrine. We are here to save lives."
Undeterred, the reporter asked the Squad members why they "don't want Israelis to go after terrorists that burned, tortured, killed their babies and children, and still have them hostage."
Shortly after Pressley shifted uncomfortably at the podium, Rep. Omar jumped out from behind her to launch a personal diatribe against the reporter who just days ago chased her through a congressional hallway with similar questions.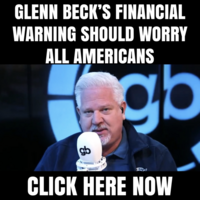 "How many more killings is enough for you?" Omar shouted. "Is it a thousand more? Two thousand more? Three thousand? How many more Palestinians would make you happy if they died? Would you be fine if all of the people of Gaza were gone?"
"Would that make you happy? Would that be the thing that makes you proud?" she added before storming off.
Despite the strong anti-Israel bias permeating among Democrats today, President Joe Biden on Friday promised the nation's full support to Israel as it launches a ground invasion of the Palestinian territory. At the same time, he has threaded the needle in his recommendation that Prime Minister Benjamin Netanyahu and his advisors heed the "overreach" by Americans in the years following 9/11. The centrist approach has garnered Biden plaudits from even traditionally conservative media corners and upset far-left activists who have accused him of abandoning Palestinians and promised to sit out the 2024 election where he badly trails former President Donald Trump in recent polls.