President Joe Biden appeared unsure of himself in the moments before he addressed the nation Thursday night, looking around the Oval Office before being redirected back to the camera to begin his remarks. However, the speech stream had already been running for an awkward seven seconds prior to Biden's introduction.
The 46th president in a primetime address urged Americans to rally behind his plan to send an additional $100 billion to Israel to support its ground invasion of Gaza, the haven where Hamas masterminds plotted their October 7th attack resulting in the deaths of thousands. While President Biden was lauded on both sides of the aisle for giving a resolute speech in defense of Israel, the internet was more than happy to highlight his confusion at the start of the program.
WATCH:

Social media users on X couldn't resist poking fun at another senior moment by the 80-year-old.
Cue cards of course

— Tim Kohrman (@TimKohrman) October 20, 2023
Whats the OVER/UNDER he will just get up and wander off?

Or is he strapped to the chair?

— Rep Scott (@scottagain2) October 20, 2023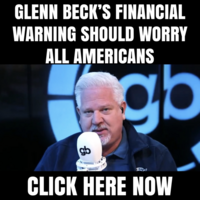 it took a while for his brain to get into gear

— Old School Eddie (@Old_SchoolEddie) October 20, 2023
President Biden will finish his time in office as the oldest-ever American president, a fact not lost among critics who point to his every trip, fall, spacing out, or verbal miscue as evidence that he is not fit for the rigor of a second term. The president's closest advisors even dispatched a plan to prevent him from falling in public including strapping him in dressy tennis shoes and using the smaller auxiliary set of stairs to board Air Force One.
In his speech, the president stated that he would be urging Congress to pass the aid package immediately, which includes roughly $100 billion in military and humanitarian assistance over the next year. Ukraine and Israel will be the primary beneficiaries of the package if it were to pass, though it also includes aid for Taiwan.
"It's a smart investment that's going to pay dividends for American security for generations," Biden said.
He also took time to condemn Hamas and acts of Islamic extremism that have occurred in the wake of the terrorist attacks in southern Israel that have left more than 1,400 dead but also urged Americans not to engage in "islamophobia" while invoking the years following the September 11 attacks.
"And I know many of you in the Muslim American community, Arab American community, the Palestinian American community, and so many others are outraged and hearty, saying to yourselves, 'here we go again with Islamophobia and distrust we saw after 9-11.'" He then referenced a horrific murder of a child in Illinois that is believed to have been carried out in response to the attacks.
Biden's aid package is expected to face opposition from a growing number of Republicans in both the House and Senate. A number of GOP lawmakers opposed to House Judiciary Committee Chair Jim Jordan (R-OH) have cited his opposition to a no-strings-attached aid package as a sticking point.