Another member of the infamous "Squad" of liberal congresswomen has been named and shamed by a female reporter intent on asking why they have called on Israel to cease their military operations to root out Hamas terrorists from Gaza.
Congresswoman Ilhan Omar (D-MI) strode past a Fox Business reporter who caught up with her in the bowels of a congressional building to ask why she believes "de-escalation" should fall on Israel in the weeks since an initial attack by Hamas that claimed the lives of at least 1,400 citizens, the vast majority being civilians. Another 200 are believed to be taken hostage.
"Are you okay with Hamas terrorists continuing to exist?" the reporter asks. Omar, head down, does not acknowledge her.
WATCH:
"Do you think Israel should just lay down their arms and not try to get the hostages out of Gaza?" she continues as Rep. Omar enters an elevator. Before the doors shut, the Michigan Democrat had a message for her staff in tow.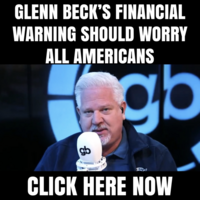 "Ignore this crazy lady," she said as the doors shut.
Rep. Omar is now in the company of her fellow Squad member, Rep. Rashida Tlaib (D-MI) who offered only a glare at the same reporter after being asked to defend her past remarks in support of Hamas.
The Squad is an informal network comprised of eight ultra-liberal members of Congress, some of whom won their seats by defeating more centrist Democrats in their primary elections. Many have vocally supported the safety of Palestinians and urged President Joe Biden and Israel to slow down the ongoing ground invasion of Gaza. Their beliefs are in line with a majority of Democratic voters who now feel more sympathy for Palestinians than Israelis.
Last week, President Biden delivered a primetime address where he promised America's full support to Israel as it prepares to navigate a tricky ground operation involving door-to-door sweeps and terrorists blending in with the civilian population who could not escape the war zone. During a visit with Prime Minister Benjamin Netanyahu, Biden reminded Israelis about U.S. overreach in the years following 9/11 and urged them to not repeat the same mistakes.