U.S. Rep. Rashida Tlaib (D-MI) — a founding member of the far-left collective known as "The Squad" — accused President Joe Biden of "supporting genocide" in Gaza and warned that he may not be able to count on her support in the 2024 election.
On Saturday, Tlaib posted a two-minute video clip on X, the social media network formerly known as Twitter, that called on President Biden to call for a ceasefire in Gaza.
The clip opens with images of Israeli airstrikes atop somber music before cutting to images of pro-Palestine across the United States. Clips cut from city to city and state to state, detailing pro-Palestine demonstrations in Michigan, New York City, Los Angeles and a handful of additional locations.
Protesters could be seen waving Palestinian flags while chanting "no peace on stolen land" and "the occupation has got to go," among other things. The montage also featured a statement from President Biden in which he offered support for Israel, as well as a statement of thanks from Israeli Prime Minister Benjain Netanyahu.
"Mr. President, the American people are not with you on this one," Tlaib then says. "We will remember in 2024," she added, highlighting growing fractures within the Democratic Party.
"Joe Biden supported the genocide of the Palestinian people. The American people won't forget," reads text on the screen. "Biden, support a ceasefire now. Or don't count on us in 2024."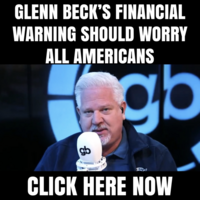 Tlaib recently survived a motion to censure after she led a group of pro-Palestine protesters to illegally occupy office buildings on Capitol Hill, including the Cannon Building. U.S. Rep. Marjorie Taylor Greene (R-GA) has vowed to refile the motion after a number of Republican colleagues have expressed interest in voting for an amended resolution.
Tlaib's rhetoric and growing opposition to the Biden Administration has highlighted growing fractures in the Democratic Party, as the congresswoman's progressive colleagues have largely stuck by her.
"Rashida is not the first person to say this," said Progressive Caucus Chair Pramila Jayapal (D-WI) when asked about Tlaib's genocide accusations. "There are credible reports from agencies across the world and, you know, the United Nations has said we are hurtling towards the genocide of Palestinians. That is not an isolated view."
Other Democrats have criticized Tlaib's rhetoric, including Rep. Debbie Wasserman Schultz (D-FL), who slammed the "squad" Democrat's defense of the "from the river to the sea, Palestine will be free" slogan. ""This phrase means eradicating Israel and Jews. Period. Dressing it up in a new PR ploy won't change that. Only a return of hostages, eliminating Hamas and liberating Gaza from oppressive terror will save civilian lives and secure the peace, justice and dignity you seek," Schultz wrote in an X post on Sunday.
Michigan Attorney General Dana Nessel decried Tlaib's tweet as "hurtful," saying "I have supported and defended you countless times, even when you have said the indefensible, because I believed you to be a good person whose heart was in the right place."
"But this is so hurtful to so many," she added. "Please retract this cruel and hateful remark."