Mississippi's rock-ribbed Republican governor told throngs of supporters at Tuesday night's victory party that President Donald Trump was behind him the whole time and expressed deep admiration for his constituents.
Governor Tate Reeves told a packed room that he spoke with President Trump following his successful reelection where he defeated Brandon Presley, the cousin of Elvis Presley, in a hotly contested election.
"I also want to say a thank you to someone that I've grown to know very well. I want to thank someone who I spoke with just a few minutes ago: President Donald J. Trump," said Gov. Reeves.
"I want to thank him. He was very, very adamant: 'Please tell the people of Mississippi, I love y'all.'"
WATCH:

Gov. Reeves has been at the forefront of the culture wars that have animated GOP voters in recent years. Mississippi was among the earliest states to outlaw gender-affirming care for minors. He has also tangled with Democratic California Governor Gavin Newsom, a notorious troll who paid for pro-abortion billboards to be hoisted across Mississippi.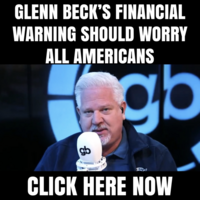 Tuesday night's elections were filled with anticipation about the outcomes for GOP candidates who stuck by President Trump, with the results being mixed. While Reeves retained the governorship, Kentucky Republican Attorney General Daniel Cameron was not able to wrest away the corner office from Democratic incumbent Governor Andy Beshear. In Virginia, the site of some nasty clashes between Republicans and angry progressive voters, Democrats narrowly won control of both the House and Senate, putting the brakes on Republican Governor Glenn Youngkin's agenda for next year. On the issue of abortion, voters in Ohio approved a constitutional amendment pushed by pro-choice activists with 58 percent of the vote over the objections of Republican Governor Mike Dewine.
Still, the news from southern states remains positive for President Trump. In addition to receiving Gov. Reeves's support toward earning the state's six electoral delegates in next year's presidential election, President Trump can look forward to similar support in places like Florida: A majority of the state's GOP congressional delegation has endorsed him, giving Governor Ron DeSantis the cold shoulder. In Alabama, President Trump's approval ratings are so high that Fox News considered moving the third GOP presidential debate to a local university simply to encourage President Trump to attend. The move was ultimately nixed but demonstrated how powerful the Republican frontrunner's hold on the South truly is.