Long Island Republicans are celebrating after what appears to be a surprise win that portends further victories for the GOP in New York and possibly other urban hotbeds.
The Long Island county executive seat was captured by Ed Romaine who faced David Calone in a bid to replace outgoing Democrat Suffolk County Executive Steve Bellone. Results as of Wednesday morning show Romaine eking out a victory.
"How excited are we? We are about to celebrate a huge win of our friend, the great leader, give it up for Ed Romaine," former congressman Lee Zeldin said.

Should the victory proceed as expected, it would be the second GOP wave to hit the New York enclave. Long Islanders sent several Republican members back to Congress last fall including Rep. Andrew Garbarino (R-NY) and freshman Rep. Nick Lalota (R-NY)
Pundits told CBS News that the politics of Long Island are paving the way for Republicans to retain control of Congress, where they hold a slim five-seat majority.
"You have the Republicans able to unify on what their message is … The Nassau and Suffolk operations they have politically will be reinvigorated," political strategist O'Brien Murray said.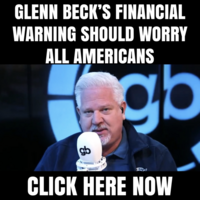 Any predictions about the outcome of next year's elections must include President Trump's MAGA base, which remains a wildcard when it comes to turning out for candidates and causes who are not Trump. The 45th president retains sky-high approval among GOP voters and most recently showed he can best President Joe Biden in some of the nation's swing states like Arizona, Michigan, and Georgia. While New York is not expected to go in his column next year, the president's coattails could push congressmen like Garbarino and Lalota over the edge, securing him the majorities in the House that he will need to implement a second-term agenda.
With November elections now in the rearview mirror, the GOP now turns its attention to Wednesday night's presidential debate of also-ran candidates eager to grab the spotlight and trash President Trump. Supporters of the president including Kari Lake have likened the chaos to "children at the Thanksgiving table" while California's Democratic Governor Gavin Newsom has laughed them off as "JV league" participants struggling against Trump's professional operation.