Tucker Carlson expressed his willingness to support former President Donald J. Trump and give "the max" donation to his campaign "just as a middle finger" during an interview with The Intercept co-founder Glenn Greenwald Tuesday.
The moment came close to the end of the segment as Greenwald concluded that owing to the "technocratic and obscure" crimes Trump has been charged with, it doesn't feel like a "traditional crime" to most Americans. He noted that most Americans don't feel the former President should be imprisoned even if found guilty. He added, "If I were a betting man I'd think the odds look pretty good for Trump."
Carlson responded,
"I think you're right. I've never sent money to a politician, but if Trump is convicted I'm sending him the max. I think a lot of people feel that way. Just as a middle finger."
As alluded to by Carlson, Trump's indictments have proven to be a political fundraising bonanza with each charge handed down yielding a substantial burst of fresh donations with further fundraising lifts coming with each major development in the dramatic trials. The massive fundraising yields have been covered extensively by Trending Politics dating back to March 2023.
As recently as Nov. 2nd, Trending Politics reported the devastating effectiveness of the Trump fundraising machine even in a majority Democrat state: Minnesota. Federal Election Commission data obtained by Daily Caller revealed the campaign raised $553,566 since the start of 2023. Compare that to Biden's paltry estimated $391,867. In the Land of 10,000 Lakes, Trump was able to court triple the number of unique donors with 1,317 to Biden's 466.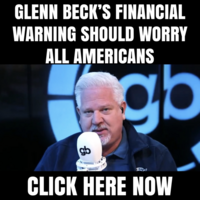 According to the FEC, the maximum personal contribution to a political candidate is $3,300 per candidate under 52 U.S.C. § 30116(a)(1)(A). The limit to a national party committee is $41,300 per calendar year, making the theoretical maximum contribution $44,600 during a presidential race, barring donations to Political Action Campaigns and SuperPAC groups.

X owner Elon Musk shared the exchange between Carlson and Greenwald with the commentary, "Epic interview."